I'm sure we've all wondered what famous faces have braced our university corridors before us and what were there experiences like. Unifresher can exclusively reveal some of the surprising celebrity faces that went to your universities.
These alumni's have gone on to do some incredible things and it all started at your universities, just shows anything is possible right…
University of Bath
1.Shelley Rudman
Shelley Rudman is one of Britain's most successful skeleton bobsleigh athletes. She's a 2013 world champion, with an olympic silver medal at the 2006 Winter Olympic Games in Skeleton. If that isn't enough, she's also a former World cup and European champion. The best bit is she is a former alumni at the University of Bath!
She lived in Sheffield for 9 years but is currently living in Wiltshire. It's unclear what she is currently doing in 2019 but if you no comment below.
2. Ash Atalla
Ash Atalla is best known for producing The Office, The IT Crowd and Man Stroke Women. He made his first TV appearance in 1999 when he co-presented series disability, freak out on channel 4.
Atalla had polio as a baby and as a result uses a wheelchair. He was born into a middle-class family in Cairo and immigrated to London because of his dad's job. He is a former alumni of the University of Bath, pretty impressive hey!
3. Thomas Pellereau
Tom Pellereau is an inventor and is best known for winning The BBC Apprentice and becoming Lord Sugar's first business partner. He invested StylPro, Stylfile, Nipper Clipper which made him millions.
He has a desire to fix small frustrations in life and clearly has innovative thinking and a simple approach to designs. He says " I love inventing products to make people's lives better" and it all started as an alumni at the University of Bath!
University of Birmingham
1. Chris Addison
Chris studied BA English and is one of Britains most loved comedians. He has since been involved in the famous Edinburgh Fringe Festival a whopping 11 times! In 2004 he was nominated for the prestigious Perrier award for his comedy show "Civilisation".
He is best known for his current role as a panellist on Mock The Week and his lecture-style comedy shows which later was adapted for Radio 4. In addition to his stand up, he is also on the show Satire the Thick of it and Toby in its spin-off film In the Loop on BBC Two. If all this wasn't enough, he also co-created and starred in the BBC Two sitcom Lab Rat. Pretty impressive and all started from a former alumni at the University of Birmingham.
2. Ellie Crisell
Ellis is a journalist and TV presenter, best known for presenting on Newsround on the BBC. She is currently presenting the BBC South East Today.
She studied BA Drama and Theatre in 1998 at the University of Birmingham and has carved a very successful presenting career since then. She was one of the first to present on the Asian tsunami, being flown out to Indonesia in 2004. She described the devastation as unforgettable and a defining moment in her life.
Ellie began presenting at ITN, firstly on radio and then on channel 5 television news updates. She always new from a young age that she wanted to do broadcasting. "I was always a bit of a performer, getting involved with school plays, dancing, music and being on stage," she explains. "Working in media combines two strong things about me – I'm confident and have a natural curiosity about the world".
She says 'The course I chose was perfect for me and what made my time there so special was the people I met. I made a big bunch of friends in freshers' week and we're still really close now.
'I immediately fell in love with the place, as soon as I got there I felt at home. I found kindred spirits really quickly and it's a place I'd recommend to anyone.'
3. Hannah England
Hannah studied Biochemistry in 2009 at the University of Birmingham. She is a professional 1500 metre runner and was crowned in 2011as a silver medalist at the IAAF World Championships in Daegu. She has also competed for team GB at the London 2012 Olympics.
University of Brighton
1. Pooja Shah
Pooja Shah is a British Actor and a model of Kenyan-Asian descent. She is a former alumni from the University of Brighton and graduated in 2001 with a BA hons Degree in Theatre with Visual Practice.
She has been in film Bend it like Beckham, Sinjata, Is Harry on The Boat. She is also known for roles in BBC Hosbital Drama Holby City, Adventure Inc and Eastenders.
2. Gill Mcdonald
Gill is a British Businesswomen with a very impressive CV. She was the CEO of Halfords and former head of fast food chain McDonald's in the UK. She is now head of Marks & Spencer's non-food business which includes clothing, home and beauty. Not bad for a former alumni of the University Of Brighton.
3. Fatboy Slim
Yes you are one lucky uni to have produced Fatboy Slim!! He is an English JD, Musician, rapper and record producer. He has won ten MTV video music awards and two Brit Awards. He first rose to fame in the 1980s as the bassist of the indie rock band The Housemartins who scored a UK number-one single with their cover of Isley-Jasper-Isley's Caravan of Love. Fatboy Slim is a former alumni of the University of Brighton.
University of Bristol
1. Derren Brown
This is a pretty cool alumni of the University of Bristol. Derren Brown is an English Illusinist, mentalist, trickster, hypnotist, painter, writer, and sceptic. He is best known for his appearances on TV in series Trick of the mind and trick or treat. Since his first show Derren Brown: mind Control which was featured in 2000, he has become increasingly best known for his mind-reading acts.
He has also written a number of books for magicians and the generally public. Brown has never claimed to possess any supernatural powers and instead credits his methods to magic, suggestion, psychology, misdirection, and showmanship. He is also known for his acts which expose faith healers and mediums as fakes.
2. James Blunt
James Blunt is an English singer-songwriter. He secured a recording contract with Atlantic Records and Custard Records. He first rose to fame with his debut studio album Back to Bedlam, before his single "You're Beautiful" and "Goodbye my Lover" gave him worldwide fame. The album sold over 11 million copies Worldwide and topped the UK album charts, as well as achieving number 2 in the US. Jame's second album in 2007, All the Lost Souls, top the charts in over 20 countries and produced the hit "1973"
Not surprisingly he has received a number of awards, including two Brit Awards, winning Best British Male in 2006 and two MTV video Music Awards. Two Ivor Novello Awards and five Grammy Award Nominations.
James has achieved a lot since his time at the University of Bristol. In 2012 he announced he was taking a break from music and hasn't since released any new music, as much as we want him back on our radios we understand he's made his millions now.
3. Simon Pegg
Simon Pegg is an English actor, comedian, screenwriter and film producer. He is best known for co-writting and staring in Three Flavours Cornetto trilogy of films, Hot Fuzz, The World's End and comedy series Spaced. He has also impressively been in Mission: Impossible film series, Star Trek and its sequel Star Trek Into Darkness, plus the Adventures of Tintin.
A very impressive collective of films and series, he certainly has made it big since attending the University of Bristol
University of West England
1. Russell Howard
Russell is an English Comedian, television presenter, radio presenter and actor. He is best known for his TV shows Russell Howard's Good News and The Russell Howard Hour. He has also appeared on Mock the week.
He has won a number of awards including "Best Compere" at the 2006 Chortle Awards and was nominated for If.comedy awards for his 2006 Edinburgh Festival Fringe show. However it all started at the University of West England where he studied Economics… that must have helped with his future career..
2. David Drew
David is a British Labour politician who was an MP for Stroud from 1997 to 2010. He then regained his seat in 2017. He was awarded a master in education from the University of West England.
3. Peter Reed
Peter is now a retired British Olympic Rower who won three gold medals. He earnt gold in the Men's Coxless four at 2008, Olympics 2012 and then Gold in the Men's eight at the 2016 Olympics in Rio De Janeiro. If that isn't enough he's won five gold medals and three silver medals in the World Championships.
Cardiff University
1. Huw Edwards
Huw is a welsh journalist, presenter and mostly known for his news rounds. He is the BBC News lead presenter for major breaking news in the UK. He presents BBC News at Ten.
You'll recognise his welsh voice from anywhere and it all started as a former alumni of Cardiff University.
2. Nathan Cleverly
Another Welsh former alumni of Cardiff University graduating in BSc Mathematics in 2010. Nathan Cleverly is a former professional boxer competing from 2005 to 2017. He held the WBO title from 2011 to 2013 and the WBA (Regular) title from 2016 to 2017. If that isn't enough he held multiple regional light-heavyweight championships, including the European, British and Commonwealth titles between 2008 and 2010.
He achieved the European, British and Commonwealth light heavyweight boxing champion and the WBO light heavyweight world champ all by the age of 23. Not to mention completing his Maths degree, a pretty impressive guy.
3. Siân Lloyd
Siân is best known as a weather girl on ITV, as well as being engaged to Lembit Öpik a politician for the Liberal Democrats for a short lived 2 years. That political talk must have got boring.
University of Warwick
1. Stephen Merchant
Stephen is Ricky Gervais's sidekick, first developing his hilarious brand in the corridors and airwaves of the University of Warwick. He is also a English Writer, director, radio presenter, obviously a comedian and actor.
He is best known for his collaborations with Ricky Gervais and Karl Pilkington, as the co-writer and co-director of the popular sitcom The office (2001-2003), co-writer and co-star of Extras (2005-2007) and co-host of The Ricky Gervais Show for the radio, podcast, audiobook and television formats.
2. Steve Heighway
A former alumni of the University of Warwick is football legend Steve Heighway who played for Liverpool. Much of his success was in the 70s and he was ranked 23rd in the 100 players who shook the kop poll.
3. Anne Fine
Anne Fine is a writer who has written over seventy children's books. She is best known as the beloved author of the Granny Project and Madame Doubtfire. She is a former alumni of The University of Warwick.
University of Coventry
1. Debbie Issit
Coventry theatre fans may have had the privilege of witnessing Coventry University graduate Debbie on their very own soil. She graduated in 1985 in theatre and professional practice.
She went on to star in two Christmas comedy films Nativity and Nativity 2: Danger in the Manger. She is known for Bafta award winning teleplay The Illustrated Mum, the stage play The Women Who Cooked Her Husband. Most recently she directed the ITV series Love and Marriage.
2. Jo Cameron
Jo Cameron faced up to Lord Sugar on the BBC show the Apprentice in 2006, she has tried her hand at radio presenting, was on the weakest link and now runs a business called Redmane Group.
3. Matthew Macklin
Matthew known as "The Tipperary Tornado" is British-Irish professional boxer. He represented Britain and Ireland in the ring and is former Irish, British and European middleweight champion.
Edinburgh University
1.Piers Sellers
Piers is British born and a bloody NASA astronaut and a former alumni of Edinburgh University!!! If that isn't brilliance i don't know what is, a future astronaut wondering your halls, just shows anything is possible!
2. Louise Thompson
Not quite an astronaut but Louise is on of the OG of Made in Chelsea and featured on the Jump. She is known for her feature in reality TV but since has pathed a successful career in business and as an instagram "influencer". She is CEO to brand Live like Louise which she started with her finance Ryan Libby and director of Pocket Sport which she started with a pal she met at Edinburgh University. She has been on the cover of Women's Health twice and released a Sunday Times bestselling book Live Well With Louise in 2018. Not bad considering she is a former alumni of Edinburgh Uni only 8 years ago!
3. Sir Chris Hoy
Sir Chris Hoy is a track cyclist and has won a gold medal at the Olympics six times! Chris graduated in BSc Sports Science in 1999 as a former alumni of Edinburgh University. He has since been the most successful Scottish Olympian and the most successful male Olympic cyclist of all time.
Leeds University
1. Chris Pine
This hot specimen spent a year at Leeds from 2000-2001 as part of his English degree at University of California, Berkeley. Since his time living in Hyde Park, he has starred in the reboot of the Star Trek franchise as Captain Kirk, and more recently as Steve Trevor in Wonder Woman. He speaks fondly of his time at Leeds, regarding it as 'one of the best years of his life' in an interview.
2. Alice Levine
f you don't recognise her face you're sure to recognise her voice, as former Leeds student Alice Levine is a regular DJ on BBC Radio 1. Alice has also presented 'Big Brother's Bit on the Side', among other presenting roles. In 2015 she began presenting popular podcast 'My Dad Wrote a Porno', which she also co-writes, with collaborators she met as part of Leeds Student TV.
3. Jamie Laing
Before starring in E4's 'Made in Chelsea', TV personality Jamie Laing was a student at Leeds, alongside fellow 'Made in Chelsea' stars Caggie Dunlop and Stevie Johnson. The heir to the McVitie's fortune has been back to visit since his graduation, popping up in Central Village on a night out in 2013.
He has since built a candy empire with Candy Kittens which is now stocked in supermarkets up and down the country, including Waitrose, Tesco, WHSmith the list goes on. It is also stocked in a number of other countries. Not bad at all Jamie you business mogul.
Glasgow University
1. Gerard Bulter
Arguable one of the best alumni's to have at your uni the cool Gerard Bulter has to be up there! Gerard is a Scottish actor who has appeared in films, on stage and television. A lot of people don't know but he is a trained lawyer… got the looks and brain to match!
He has appeared in Tomorrow Never Dies, Tale of the Mummy, Dracula 2000, Reign of Fire and Lara Croft Tomb Raider plus numerous other films.
University of Leicester
1. Will Tudor
Game of Thrones fans will be thrilled to find out Will is a former alumni of the University of Leicester, playing Olyvar. He has also stared in channel 4's Humans and film Tomorrow.
2. Adele Parks
Adele studied English as a former alumni at the university of Leicester. She has impressively sold over 3.5 million UK copies of her novels and her books have been translated into over 26 languages. All 18 of her novels have been UK bestsellers!
University of Liverpool
1. Nick Grimshaw
I'm sure you've all heard of Nick Grimshaw BBC Radio DJ and former X factor Judge. He is a former alumni of the University of Liverpool having studied communications and media studies.
2. Sir Dawda Kairaba Jawara
Sir Dawda Kairaba Jawara was the first president and prime minister of Gambia. He completed his veterinary surgeon training at the university of Liverpool. Now that's next level impressive as a former alumni of your uni.
3. Roxanne Pallett
Roxanne is known for playing Jo Sugden in the ITV soup Emmerdale. More recently she has been known for her appearance on Celebrity Big Brother when she shocked the nation with her behaviour and accusations towards another contestant. Her career doesn't seem to have been the same since.
Before her TV career she studied at the University of Liverpool in Media and Culture studies.
London
1. Christopher Nolan
Chris studied English Literature at University College London. He is an English film director, screenwriter and producer.
Chris has made films such as Insomnia, The dark knight Trilogy, The Prestige, Inception and many more. His ten films have grossed him an outstanding 4.7 billion dollars.
2. Ricky Gervais
We all know Ricky Gervais from his BBC television series The Office but Ricky is known for a number of things including comedian, actor, voice actor, film director, producer, musician, screenwriter and radio presenter. There isn't much Ricky can't do! He resides in Hampsted and you'll more often see him wondering the high street with his beloved dog.
3. Chris Martin
Chris is a British Singer, songwriter, musician and record producer. He is best known for being the lead singer and co-founder of rock band Coldplay. He went to the University College London where he formed rock band Jonny Buckland in 1996.
He achieved worldwide fame with his band Coldplay with the release of single "yellow" in 2000. The song also earned the band its first Grammy Award nomination in the Grammy Award for Best Rock Song.
University of Manchester
1. Judge Robert Rinder
Judge Rinder is best known for his role on the reality courtroom series judge Rinder. HE is a criminal barrister and television personality. He has definitely become a household name, even being described as "the Simon Cowell of the bench".
2. Mathew Horne
Former Alumni of the University of Manchester, Matthew is best known as an English actor, comedian, television presenter and narrator. He has appeared in several BBC sketch shows and sitcoms, including Gavin and Stacy, The Catherine Tate Show, 20 things to do before you're 30, Bad Education and many more.
3. Eleanor Calder
Eleanor became a model and fashion blogger after her relationship with One Direction Louis Tomlinson pushed her into the public eye. She now has 3.1M followers on Instagram and is signed with Elite models London.
4. Richard Griffiths
There seems to be so many famous alumni's of the University of Manchester but we are going to cut it short at a 4th. This guy rose to fame with his character in Harry Potter, playing Harry's 'dad'. He has also featured in Santa in A Muppets Christmas: Letters to Santa, Of Hector From The History Boys.
Newcastle University
1. Rowan Atkinson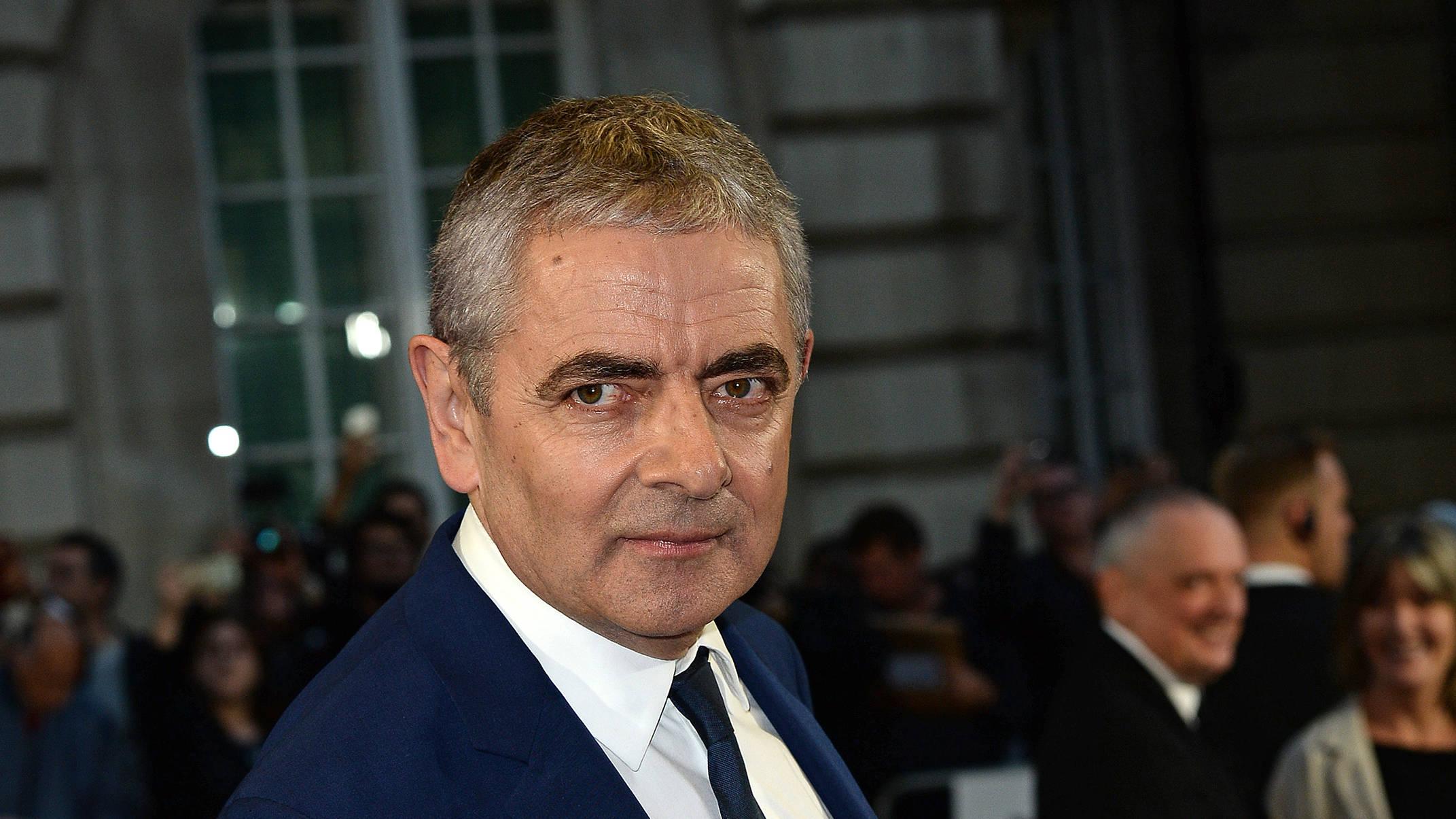 Rowan is an English actor, Comedian and screenwriter. HE is best known for his work on the sitcoms Blackadder and of course Mr Bean! He received a BAFTA for best entertainment performance in 1979. Among other films he has starred in James Bond film Never Say Never Again, Four Weddings and a Funeral, The Lion Kind and many more.
2. Paul Smith
Paul Smith is a guitarist and Singer, best known for being a singer in the rock band Maximo Park.
Nottingham University
1. Ruth Wilson
As evil genius Alice in BBC's hit detective thriller Luther, Ruth Wilson has made herself a household name. She has since gone on to play a lead role in the massive US drama The Affair, winning a Golden Globe for her performance. And it all started at the University of Nottingham. The former history student first trod the boards at the famous institution and thank god she did!
2. London Grammar
The trio all met at the University of Nottingham before jetting off to superstardom in the music world. They all studied different subjects but managed to put those differences aside to create some of the best British indie pop of the last few years, and were recently honoured with an Alumni Laureate Award by the university.
3. Theo James
Proving the stereotype of philosophy being a useless degree wrong, Theo Jones put his time spent at the Nottingham New Theatre to use with his starring roles in the Divergent series of films. He was cast in two films while still in his final year, which makes our inability to even get to lectures on time feel more embarrassing than it already was.
Nottingham Trent University
1. Paul Kenyon
Paul is a BBC Panorama report and recipient of a Royal Television Society Journalist of the Year award plus a BAFTA award winner. His career highlights include being shot at in a military helicopter whilst investigating drug cartels in Colombia; exposing child labour in garment factories in Cambodia and faking his death in Hailti to expose a gang of fraudsters. What a bloody guy!
Oxford University
1. David Cameron
David our former prime minister is a former alumni of Oxford University. He studied Philosophy, politics and economics, graduating in 1988.
2. Tony Blair
Seems to be a trend here. Like the former prime minister Tony was also a former alumni of Oxford University. He was Prime Minister for England from 1997 to 2007. Currently he is the UN representative for the Middle East, as well as adviser to many foreign governments.
3. Margaret Thatcher
Okay this is getting a bit odd now, we all know Oxford University produces some amazing people (depending on what party you support) but three prime ministers… Margaret was prime minister of Britain from 1979 to 1990 and was until recently the only female prime minister in history.
4. Albert Einstein
Not that he needs any introduction but Albert is a former alumni of Oxford University. His theory of relativity revolutionised modern physics and he was named Person of the Century by Time Magazine.