If your looking for a more sophisticated night without breaking your student budget, then look no further. Check out our list of top 10 best 2-4-1 cocktail venues in Nottingham.
When All day, every day.
This chain restaurant is known for mastering the Mexican cuisine but everyone knows they also do some epic cocktails. And even better they offer 2-4-1 on most of their cocktail menu.
When? Monday to Friday 4.30pm to 8pm, Friday 4.30pm to 7pm and all night Sunday.
Head down to Be At One for a more sophisticated atmosphere. You'll be amazed at the gifted bar staff who are always mixing up the favourite concoctions. They have a wide selection of cocktails and if it takes a while to make up your mind about your order, use their tool on their website to find your ideal cocktail.
When? Monday to Friday 3pm to 7pm and Saturdays from 5pm to 7pm.
This sister project of the Revolution Bar Group brings Cuban culture, including dance, food and drinks to this northern city. With music, a laid back atmosphere and plenty of cocktails to choose from, this is perfect place to get into the party mood.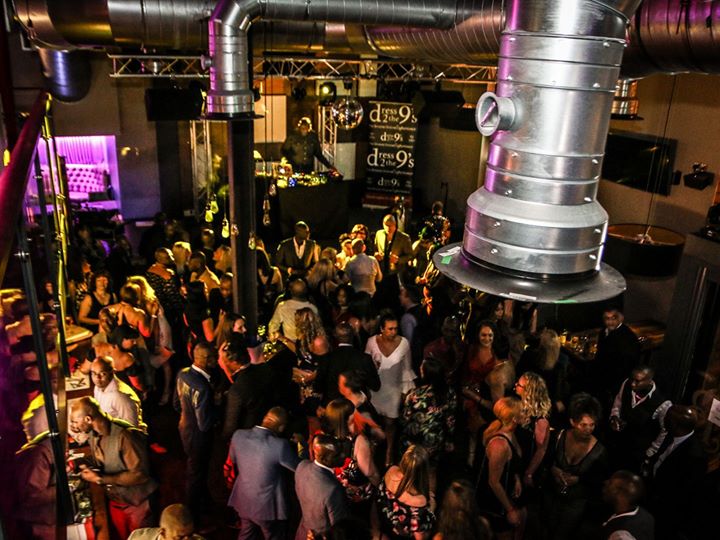 When? Friday 4pm to 7pm.
Split into three areas including the main bar and lounge, The Box restaurant and a private area, this venue has you covered — no matter the occasion. It's also a perfect place to snap some pre-going out pics with a glass walkway and champagne cocktail bar as a backdrop. A great place for the gram!
When? All day, every day.
This place is great for a casual vibe. Its in Hockley and plays live music every Friday from 8:30pm and has a DJ every Saturday from 8pm to 2am. You'll always find "nipping" out for one turns into a full blown night out when visiting this place!
When? All day, every day.
The recently refurbished Slug and Lettuce Nottingham is situated in the lively Cornerhouse complex, close to the shops, cinema and theatre. They offer 2-4-1 cocktails everyday so get yourselves down there for pres or even for a bit to eat – there platters are very popular.
When? Sunday to Thursday until 7pm and from 9.30pm to close and Friday to Saturday 10pm to close.
This Caribbean restaurant comes to life in the late evening, after the food is eaten and the tables are dusted off, the music comes on and the party gets started. This place really does suit every occasion.
When? All day, every day.
This venue may not look like very much from the outside but trust me, its recently had a refurb, they offer cheap 2-4-1 cocktails and brilliant student offers which run throughout the week. The best part is their secret beer garden around the back – this place is perfect for pres or a full blown night out.
When? All day, every day.
With two floors, both of which are covered in windows, Fat Cat has a real sense of space. Which is just as well because you're gonna need plenty of space to cut some shapes when the DJ plays the latest chart and house music, which happens every Saturday from 7pm.
The Orange Tree is a place where you can relax and have a great chatter with friends in their cosy and comfortable zones. They have lots of games you can get involved in and serve delicious food! Take advantage of the 2 4 1 Cocktails from Monday to Thursday 5-8PM & ALLDAY Sunday and Tuesday!
Know of any 2 4 1 cocktail venues we have missed out in Nottingham. Fill in the form below to be featured!