Brighton is an amazing place to live as a student, with wonderful and wacky indie stores, a great shopping centre, an active live music scene and, of course, the beach! But if you're overwhelmed and not sure what to do, or whether to leap the seaside, then here is a student city guide to Brighton.
Transport in Brighton
As students, you'll need to be able to get around. Especially in a city as big as Brighton. But what are the best ways to do that?
Bus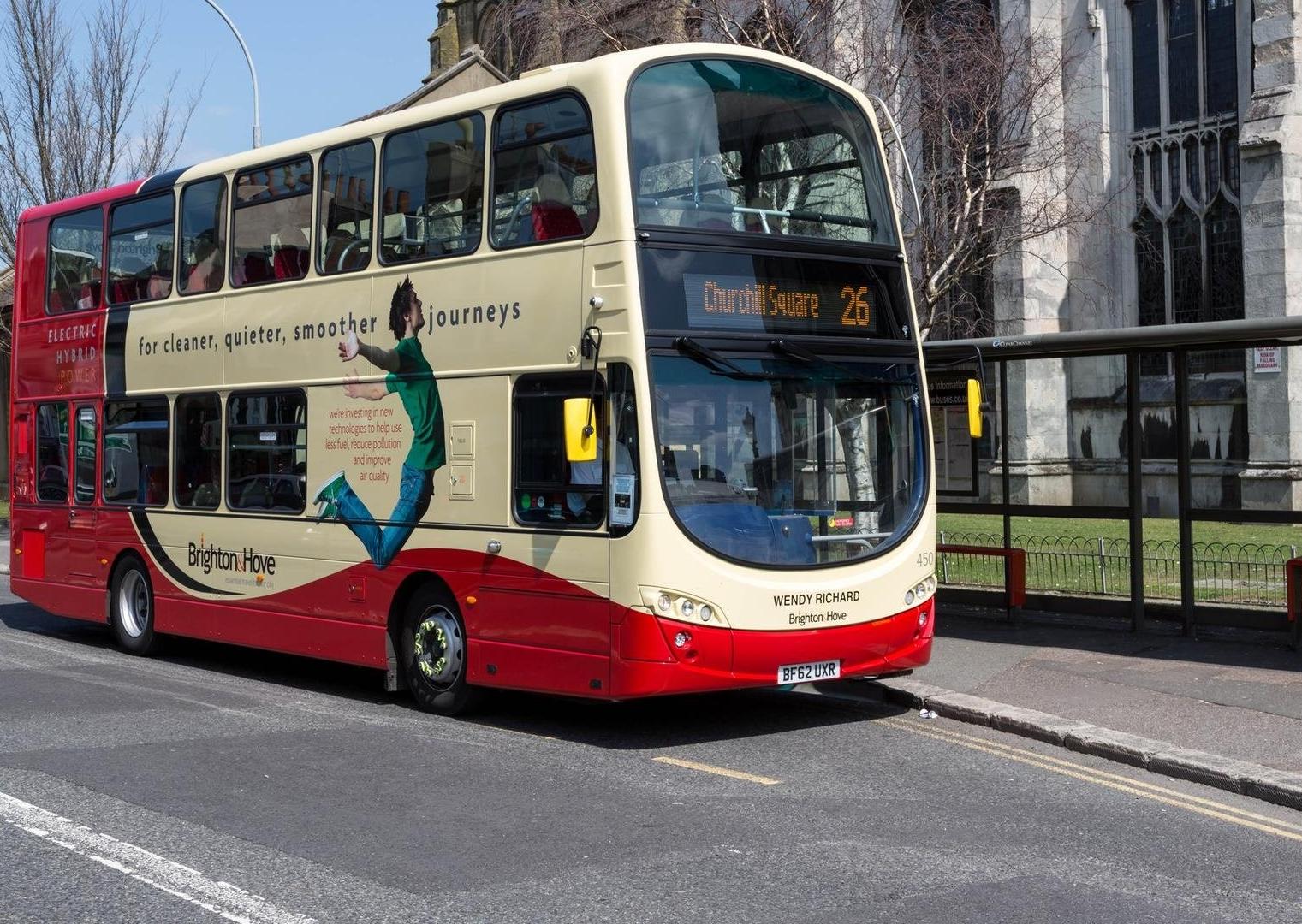 The majority of the buses you will see in Brighton are Brighton & Hove Buses, and they have an app which you can download here. These buses go from Portslade to Rottingdean, and up as far as Preston and Falmer. So no matter where you're living in Brighton, you'll be able to get on one of them.
The app is a good way to buy tickets as a student, as you can choose specifically student tickets, which are at a discounted price. You can get tickets for as short at 60 minutes, or as long as 3 months via the app, and these can either be centrefare (just the city centre), citySAVER (the whole route, but no night busses), or networkSAVER (everywhere and anywhere, anytime).
If you're a student living out of the city centre (such as on-campus), and you're going to be going into town for work or shopping, or even regular club nights – it may be worth getting an annual ticket. These can be purchased in the bus shop on North Street, and are £434.
Other bus services do also supply the city with a few routes, such as Big Lemon, Stagecoach, and Coastliners.
Taxis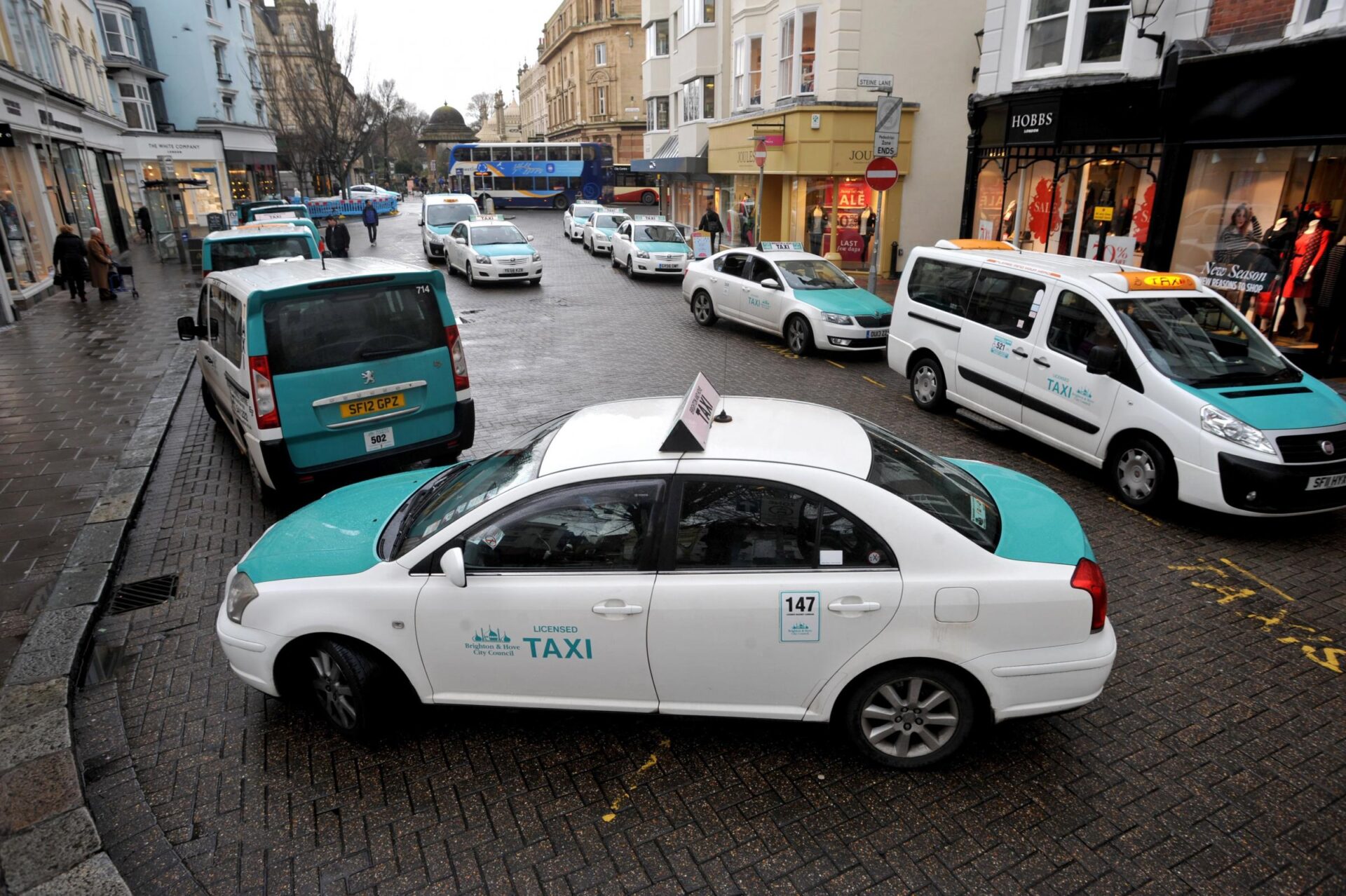 The city has a wide range of taxi firms, as well as Ubers, available to students.
City Cabs – 01273 205205
Brighton & Hove Radio Cabs – 01273 204060
Brighton Taxis – 01273 358545
Streamline Taxis – 01273 202020
Brighton Taxi Express – 01273 569030
Trains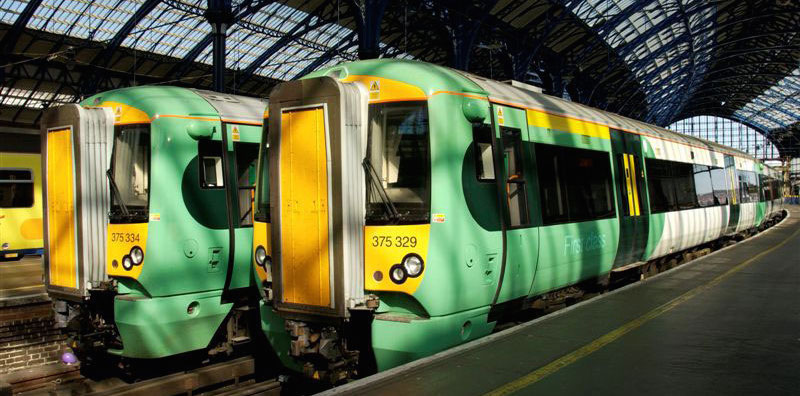 As well as taxis and buses, Brighton and Hove is well supplied with trains, too. There are stations in Portslade, Hove, Aldrington, Brighton, London Road, Moulsecoomb, and Falmer.
So if you're living in Falmer and want to go into town, consider the train. Likewise, if you are at the University of Brighton Falmer Campus and study at the Moulsecoomb campus, the trains are the fastest route to your lectures!
Libraries in Brighton
There are plenty of libraries in Brighton, both university-owned and separate. So if you're a bookworm, or want to get your hands on the uni reading list without breaking the bank, here's where you'll probably end up!
Aldrich Library, Moulsecoomb Campus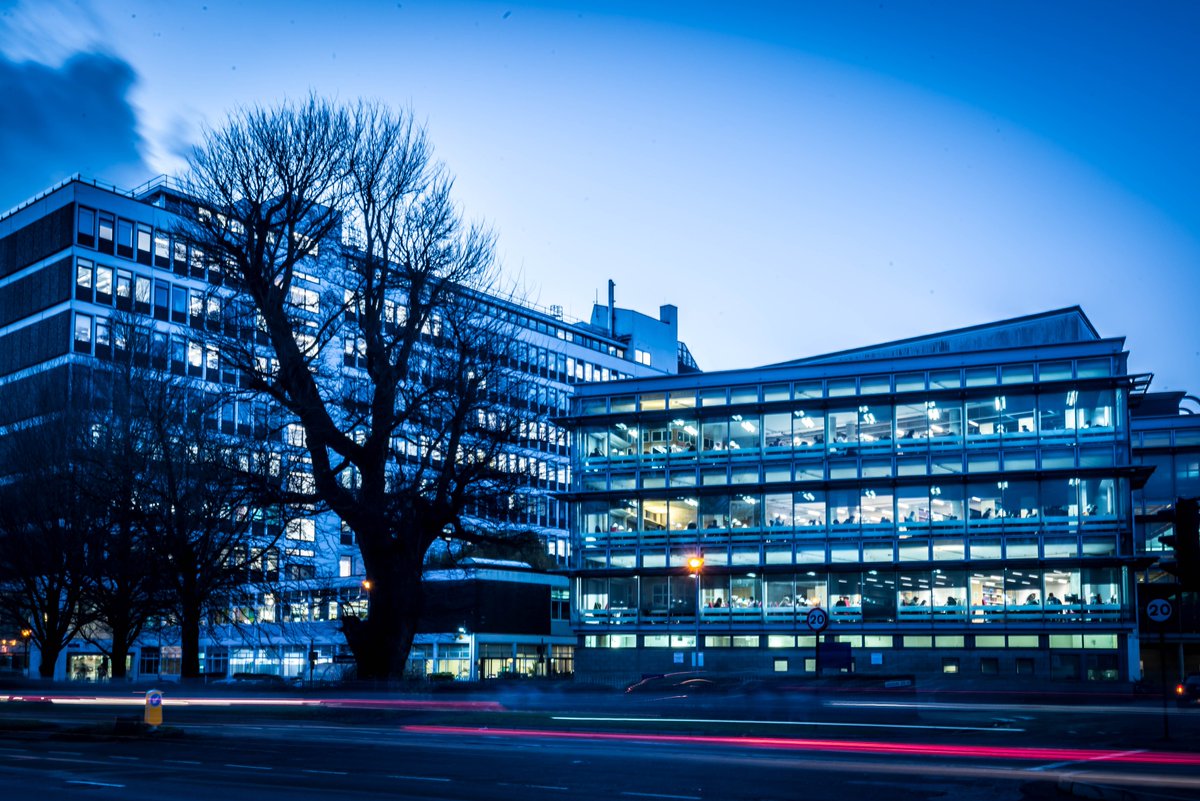 Address: Cockroft Building, University of Brighton, Lewes Road, Brighton BN2 4GJ
Contact: 01273 642770
Located on Moulsecoomb Campus, this Uni of Brighton library is well-loved for its large study spaces. It has books related to the courses studied on the campus – such as maths, architecture, etc.
Falmer Library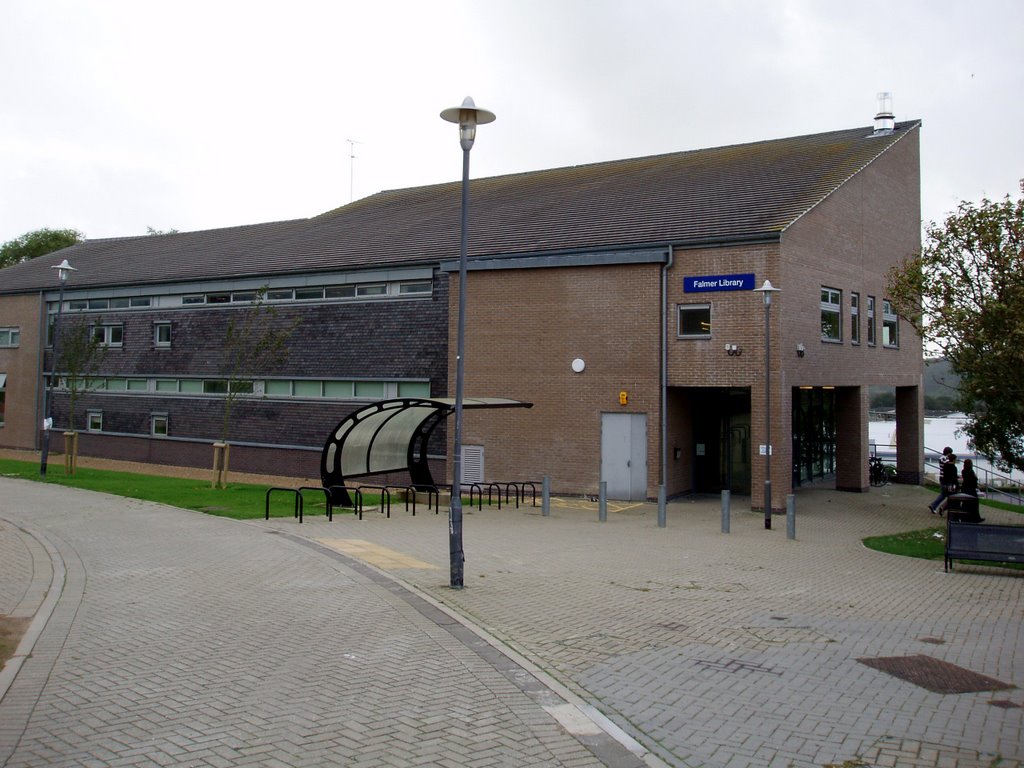 Address: Village Way, Falmer, Brighton, BN1 9PH
Contact: 01273 643569
All the way up in the hills of Falmer, the humanities students will be well familiar with the Falmer library. It has books related to the humanities, so will have your back for literature, teaching, history, etc.
St Peters Church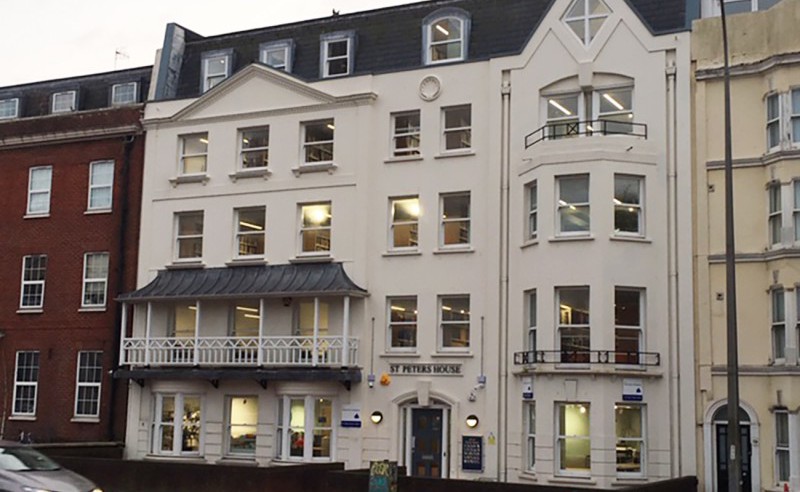 Address: 16-18 Richmond Place, Brighton, BN2 9NA
Contact: 01273 643220
St Peters Church is nearer the city centre and is close to the art campus. It has a range of books, but largely focusses on creative subjects such as design.
University of Sussex Library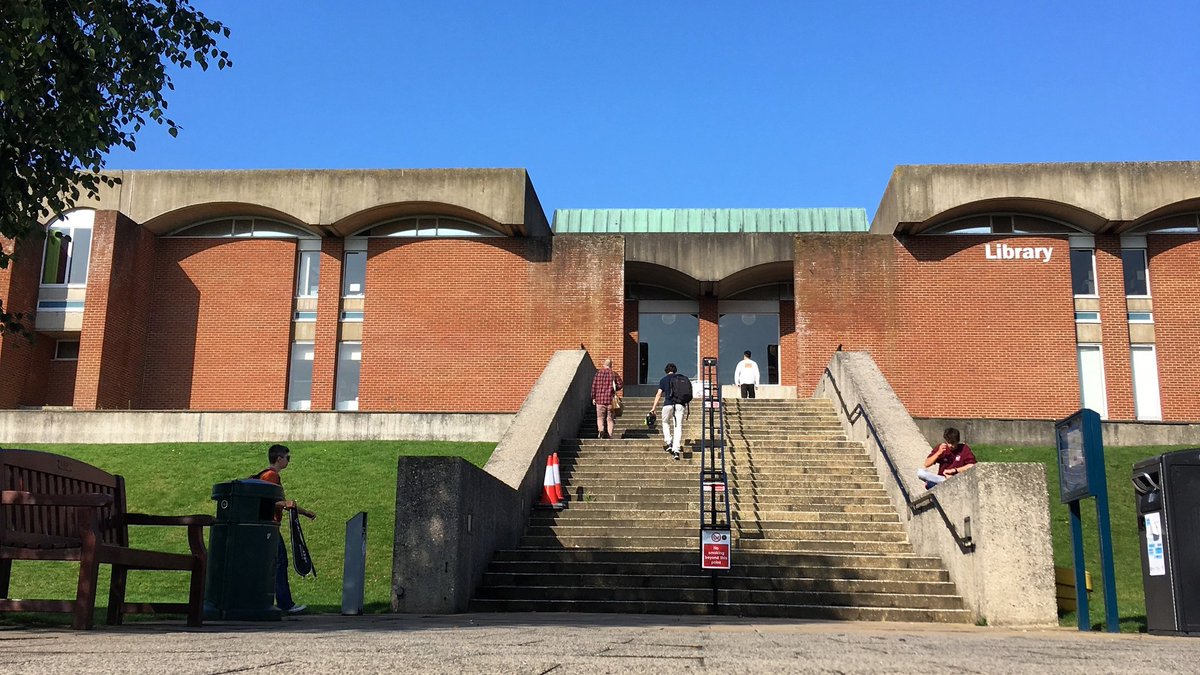 Address: Falmer Hill, Falmer, Brighton BN1 9QL
Contact: 01273 678163
Unlike the University of Brighton, Sussex University has one library, and it's easy to find. Located up on campus, the Sussex University library is huge and has everything you'll need whilst studying in Brighton.
Hove Library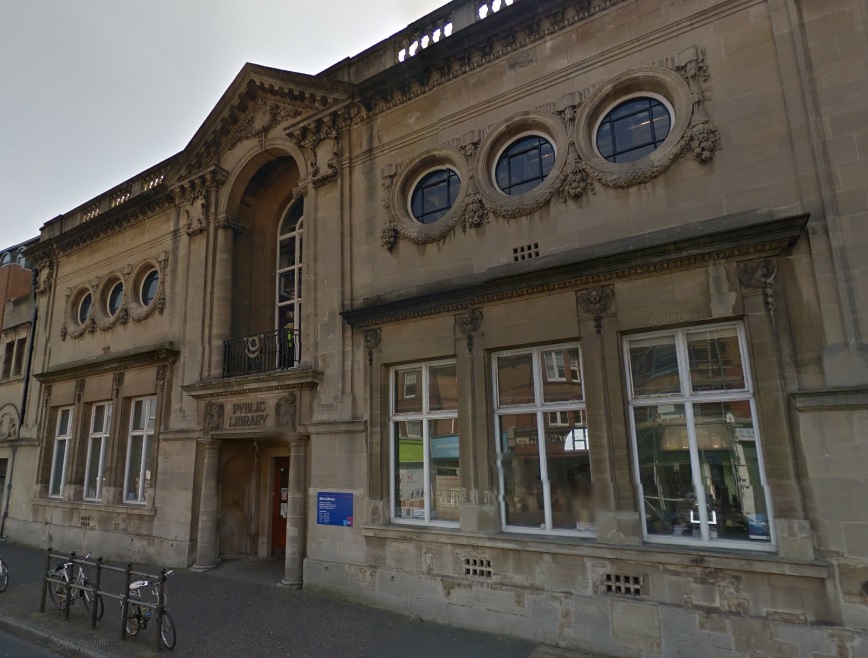 Address: 182 – 186 Church Road, Hove, BN3 2EG
Contact: 01273 290800
Hove Library is council-owned, and so will have more fiction and normal non-fiction books than the university libraries.
Hangleton Library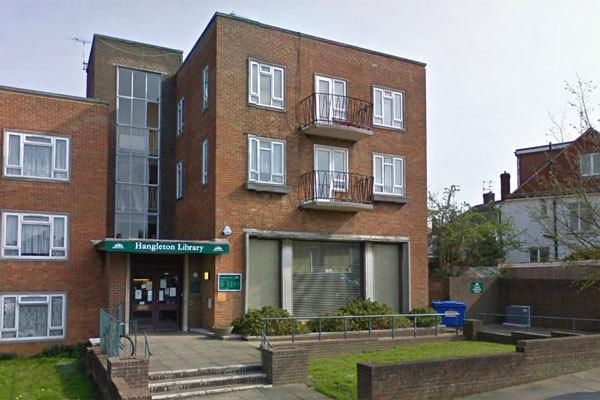 Address: 19 West Way, Hove, BN3 8LD
Contact: 01273 290800
Another council-owned library, if you find yourself up in Hangleton, be sure to visit this library for all your reading needs.
Jubilee Library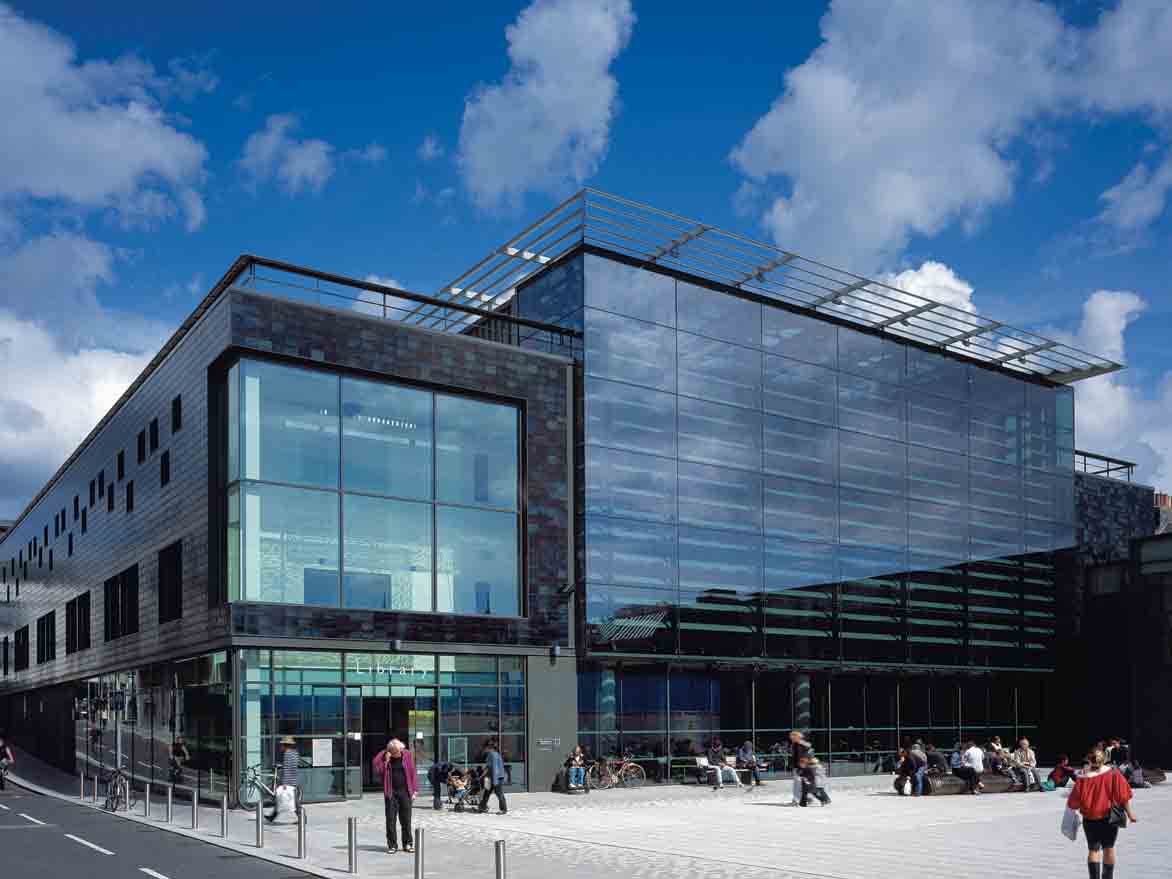 Address: Jubilee St, Brighton, BN1 1GE
Contact: 01273 290800
This is the largest public library in the city, and is the easiest to locate too!
Useful shops for students
When you move to a new city, some of the best shops remain hidden to you. But we're here to help! Here are some of the best shops for students in Brighton.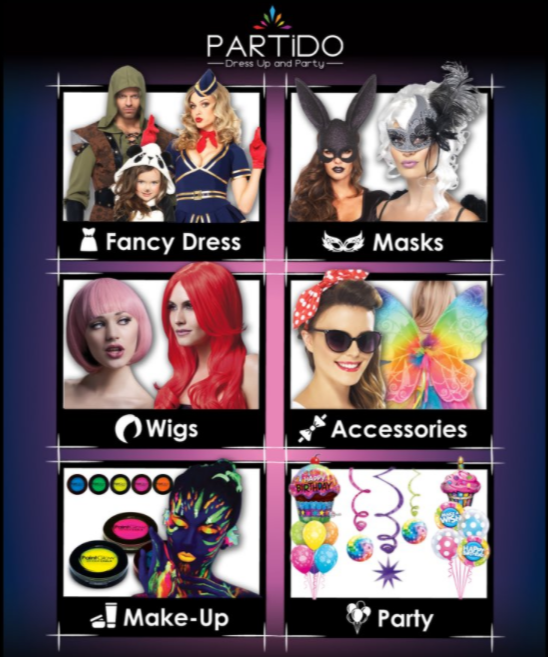 Address: 70 Western Road, Brighton, BN1 2HA
During Freshers, you will require a fancy dress outfit at some point. If you don't already have one, Partido comes to the rescue. Right in the city centre, they have a huge range of fancy dress outfits for you to peruse!

Address: Unit 10, Westergate Business Centre, Westergate Road, Brighton, BN2 4QN
Another costume shop, Gladrags, is a charity costume hire. You really will find anything you need there!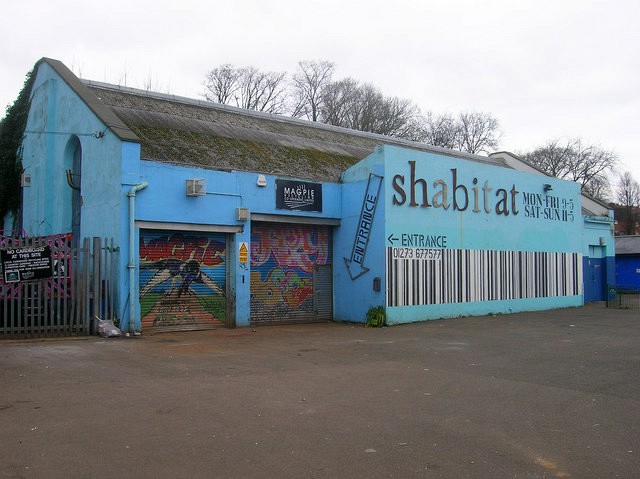 Address: Saunders Park Rise, Lewes Road, Brighton, BN2 4AE
Shabitat is a hidden aware warehouse shop that provides affordable furniture, clothing, homeware and electrical goods. A lot of their stuff is upcycled, and they're open Monday to Friday 9 – 5.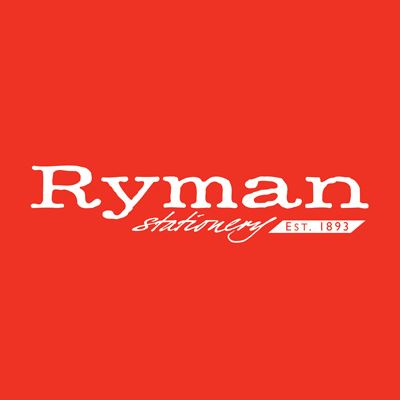 Address: 55 – 56 North Street, Brighton, BN1 1RH
If you ever need stationery, Rymans has everything you could possibly want. From fancy calligraphy pens to huge pads of paper.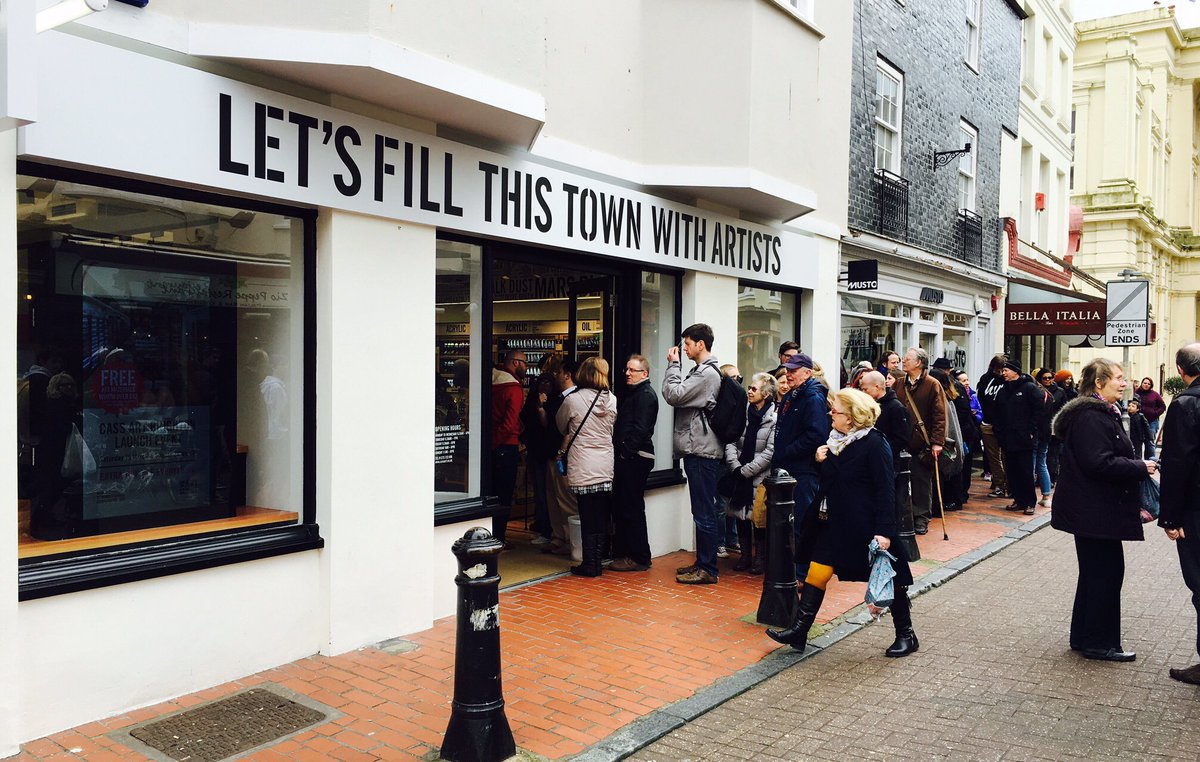 Address: 21 Market Street, Brighton, BN1 1HH
Cass serves as an art hub for creatives. It is the UK's leading art materials supplier, and they offer a student discount. So if you want to get artsy, head their way.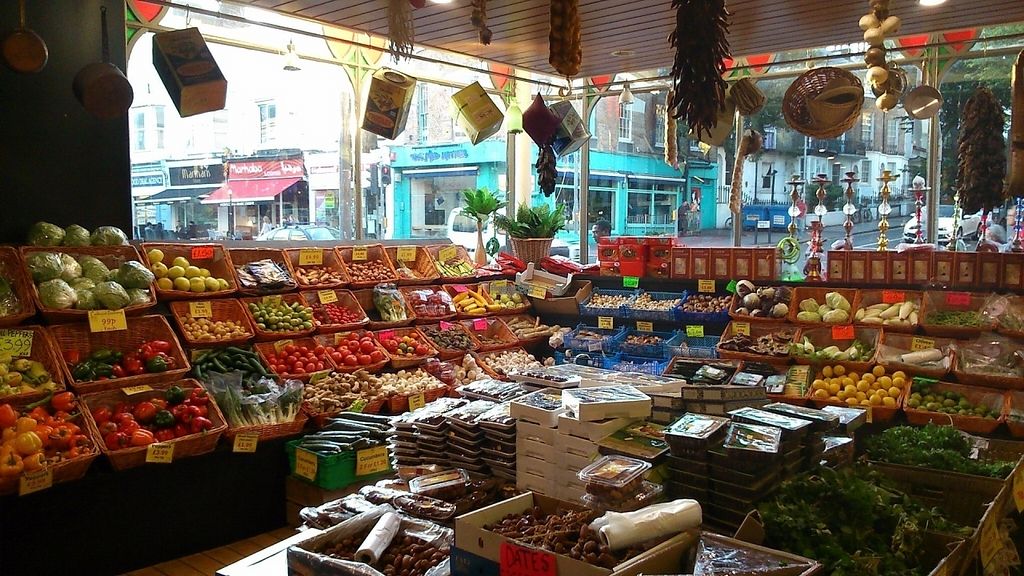 Address: 98 – 99 Western Road, Brighton, BN1 2LB
Just a short walk out of the centre of Brighton, Taj is a huge grocery store with a range of fresh fruit, veg and deli food for you to take away. They have a great range for anyone vegetarian, and also a butchers counter for those looking for the best meat.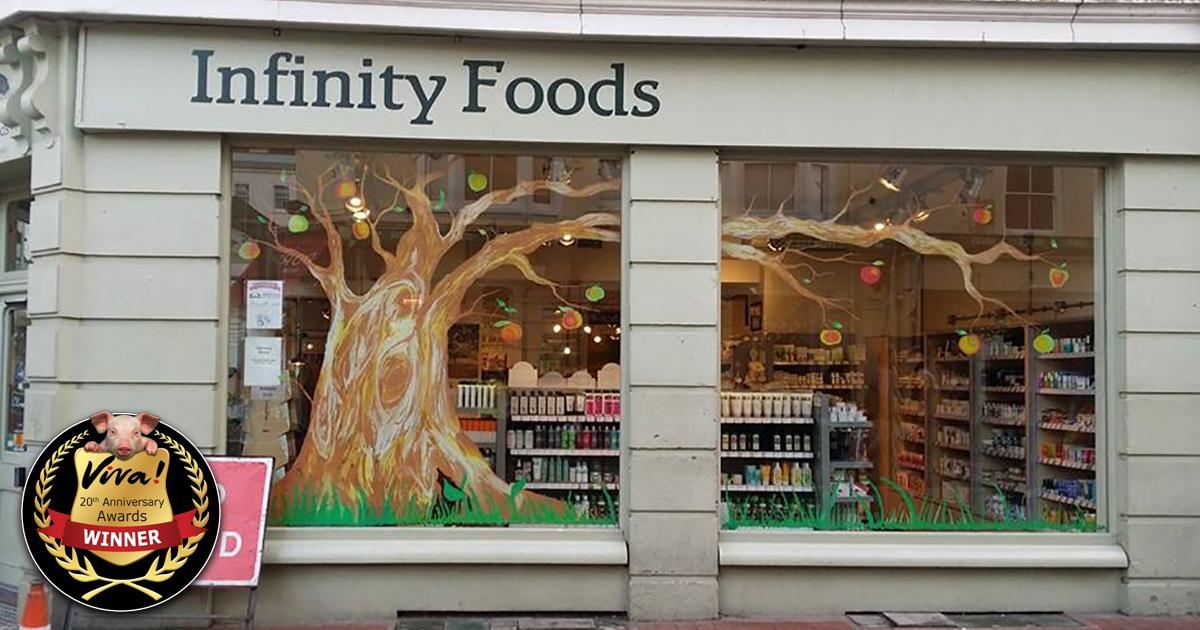 Address: 25 North Road, Brighton, BN1 1YA
Infinity Foods is exactly where you'd expect an organ and ethically led supermarket, by the bottom of the Laines. They sell vegan and vegetarian produce, plus artisan bakery goods.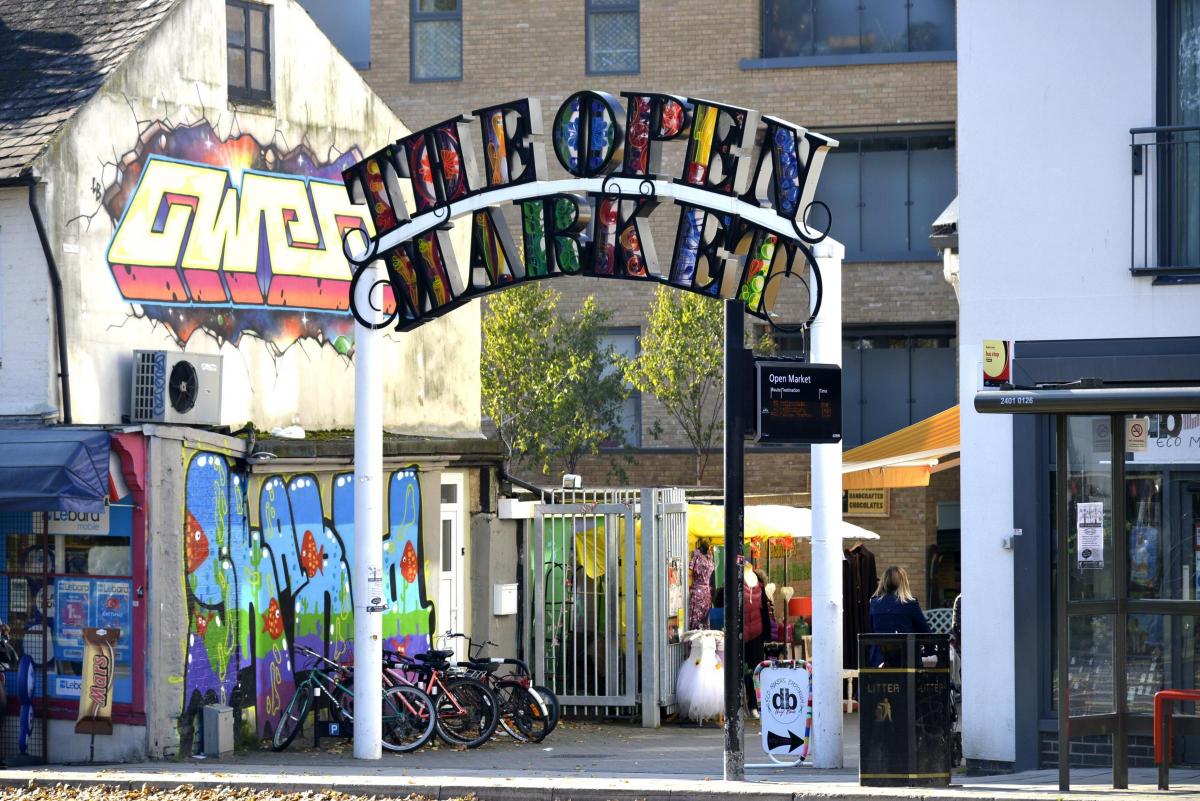 Address: Marshalls Row, Brighton, BN1 4JU
The Open Market is a little haven off of London Road, only a short walk from the city centre. In it, you can find the following traders: Real Patisserie, Pets Pantry, Market Florist, The Flying Saucer Cafe, Brighton Apothecary, Buttons and Bows Haberdashery, Radio Reverb, Wastenot, The Crystal Therapy Shop, The Fruit Bowl, The Rat and Strumpet, Giant, Streets Cafe, Harry's Kitchen, Century 18 Grocery, Spice of Life, Baka Neko, Vintage and Vintage, Kodak, OM Things and many other local traders. The market also hosts events sometimes, which are always worth visiting.
Where to go on a night out as a student
Part of the student experience is going out, whether that involves drinking or just having a boogie. If you're looking for the best places to go out in Brighton on a night out, here you go!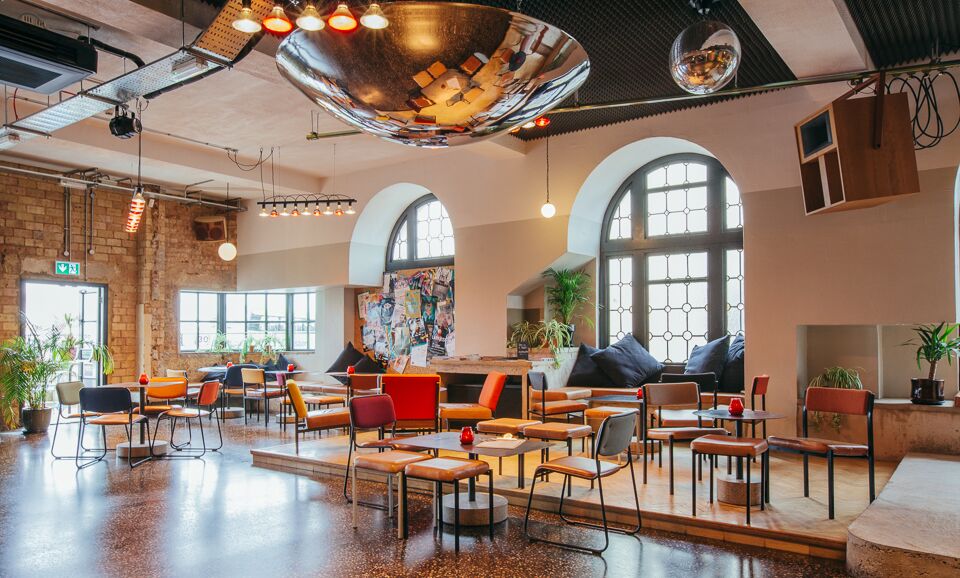 Address: 10 Marine Parade, Kemptown, Brighton, BN2 1TL
Patterns hosts gigs, but also has a club venue too! They have great decor and music, and on their Free Donuts Tuesdays, you can get entry for free if you put yourself down on their guestlist.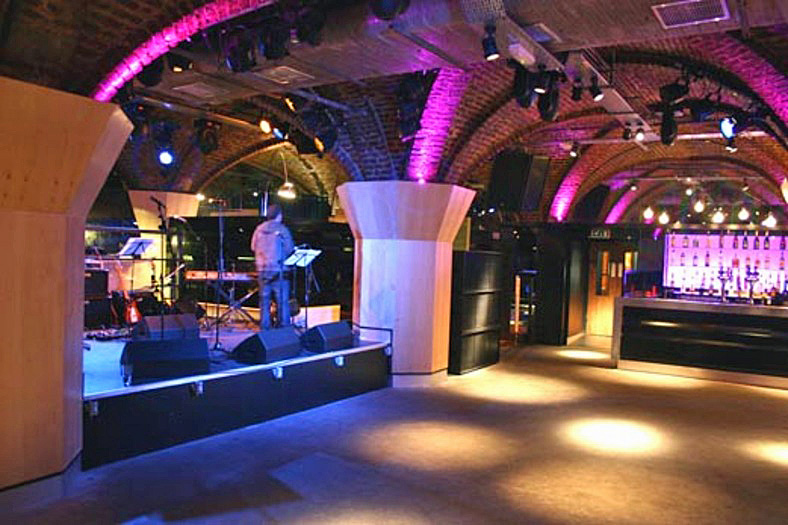 Address: 171 – 181, Kings Road Arches, Brighton, BN1 1NB
Coalition has one large room and a smaller one, and often hosts themed nights with different genres in each room. The venue is great, with a really grungey feel to it, and good prices on drinks and entry! Keep an eye out for events like District for student prices!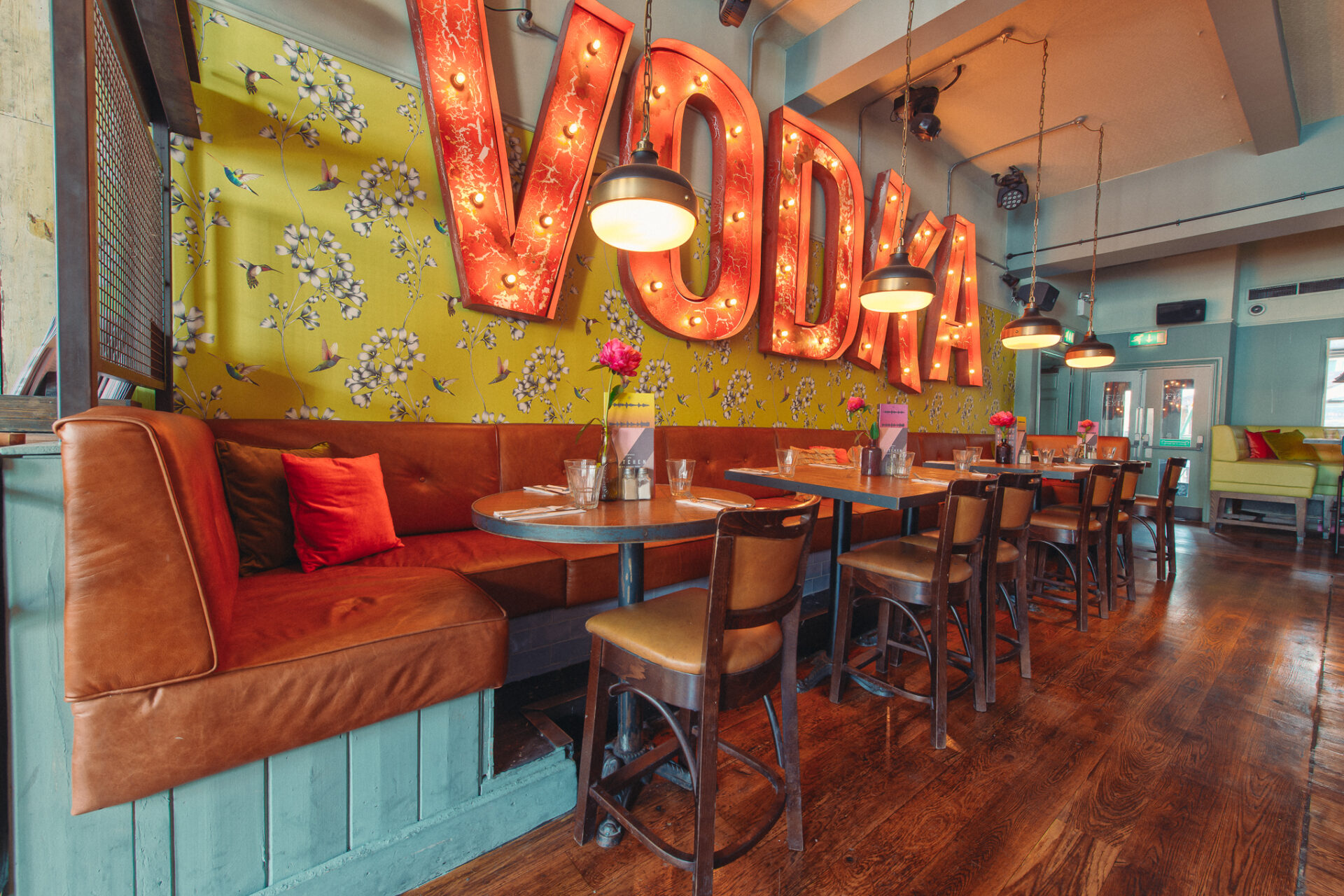 Address: 77 West Street, Brighton, BN1 2RA
Whilst Revs is technically a bar rather than a club, come around 8ish, the tables move, and the DJ starts. Plus, they have amazing student deals. Get 2-4-1 cocktails and cheap food, and then party the night away.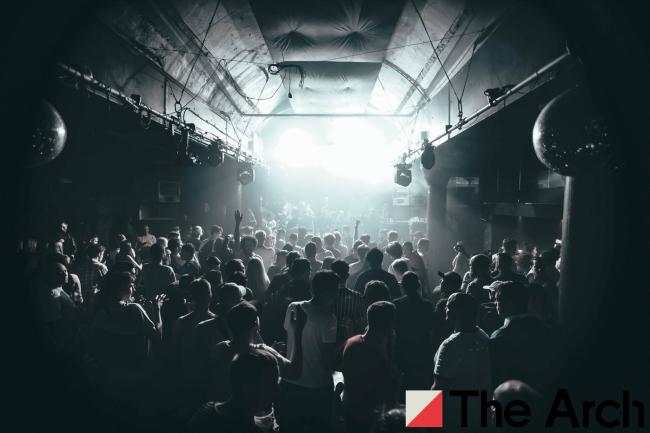 Address: 187 – 193 Kings Road, Brighton, BN1 1NB
The Arch has been going for a while and is quite well known within the community for its dance and acid house nights. They also run student nights called CU next Tuesday (naughty!), which provides students with great drinks and entry prices.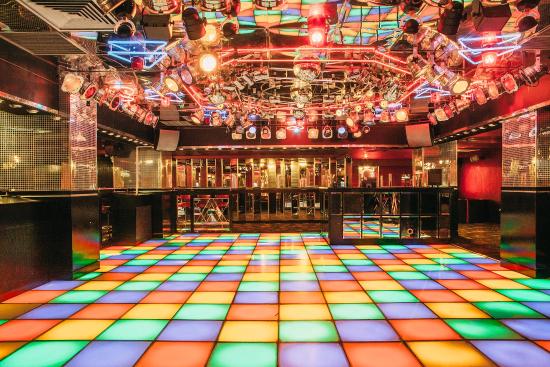 Address: Kingswest, West Street, Brighton, BN1 2RE
With several floors and different genres of music in each section of the club, Pryzm tries its best to have something for everyone. Plus, if you go on Epik! Wednesdays, there are loads of discounts on drinks.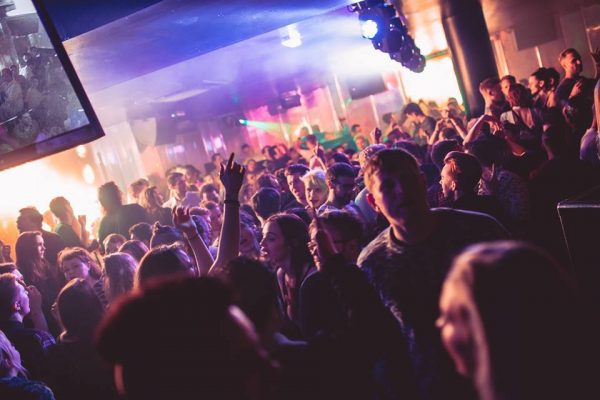 Address: 32 – 34 Old Steine, Kemptown, Brighton, BN1 1EL
Club Revenge is an LGBT+ (the LGBT+) club in Brighton. Paired with its sister, Bar Revenge, both have great student deals. The club has 3 floors, one being a rooftop terrace with panoramic views of the sea!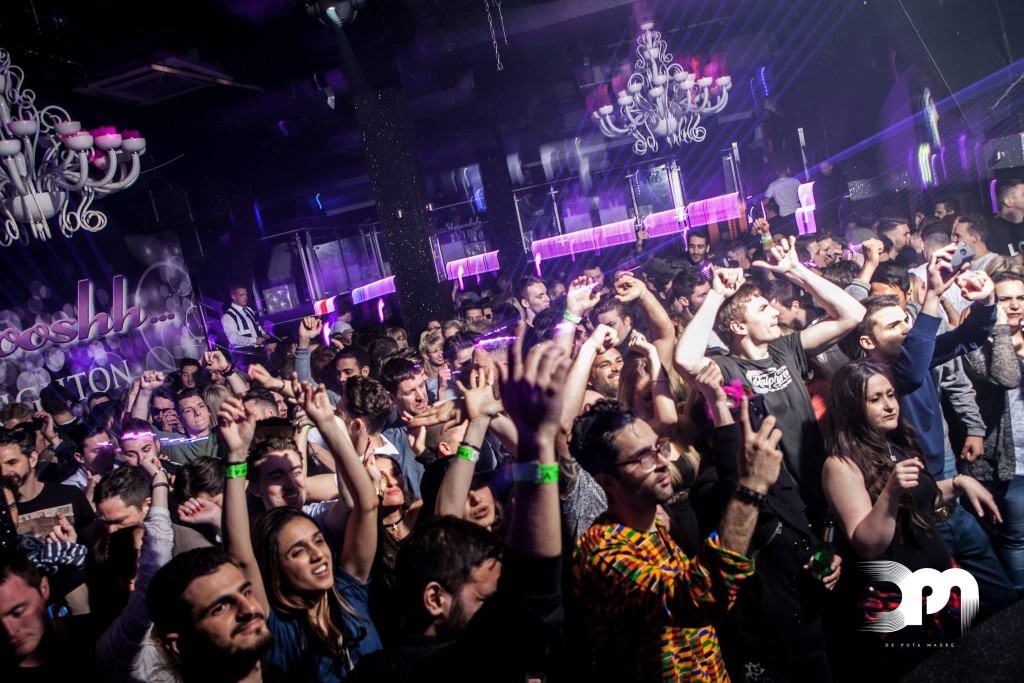 Address: 214 Kings Rd, Brighton, BN1 1NB
Shooshh is 'Brighton's VIP Superclub'. It is one of the most popular clubs and is another one along the seafront. They have the main area, Iglu, and the upstairs VIP section. The music is great, and on Lollipop Thursdays you can get a free lolly!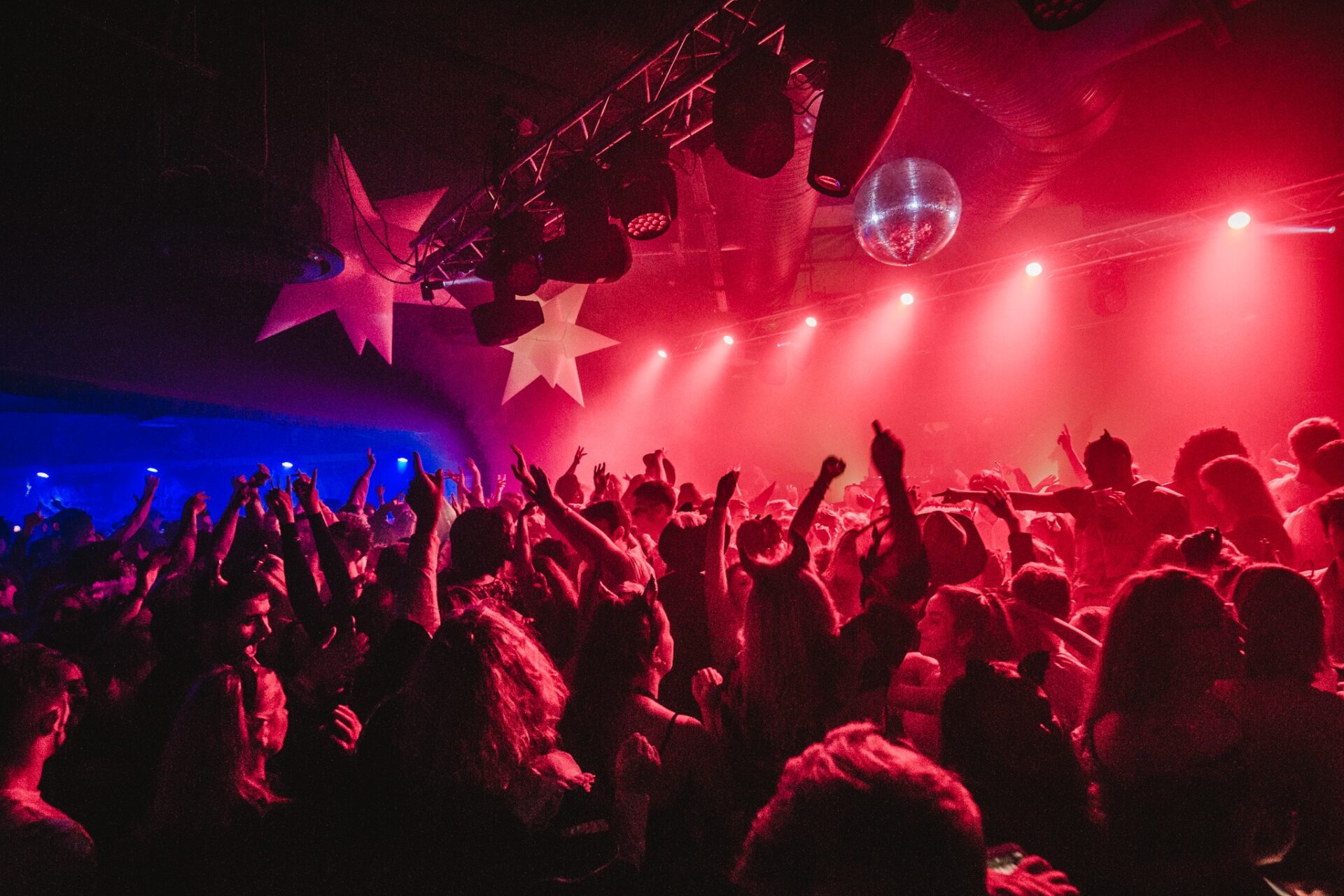 Address: 13 Pool Valley, Brighton, BN1 1NJ
Chalk is hidden away by the coach park and is all the way upstairs in a nondescript building. But once you're in the club, you can graffiti all over the chalkboard walls, get up on their dancing blocks, and have a great time.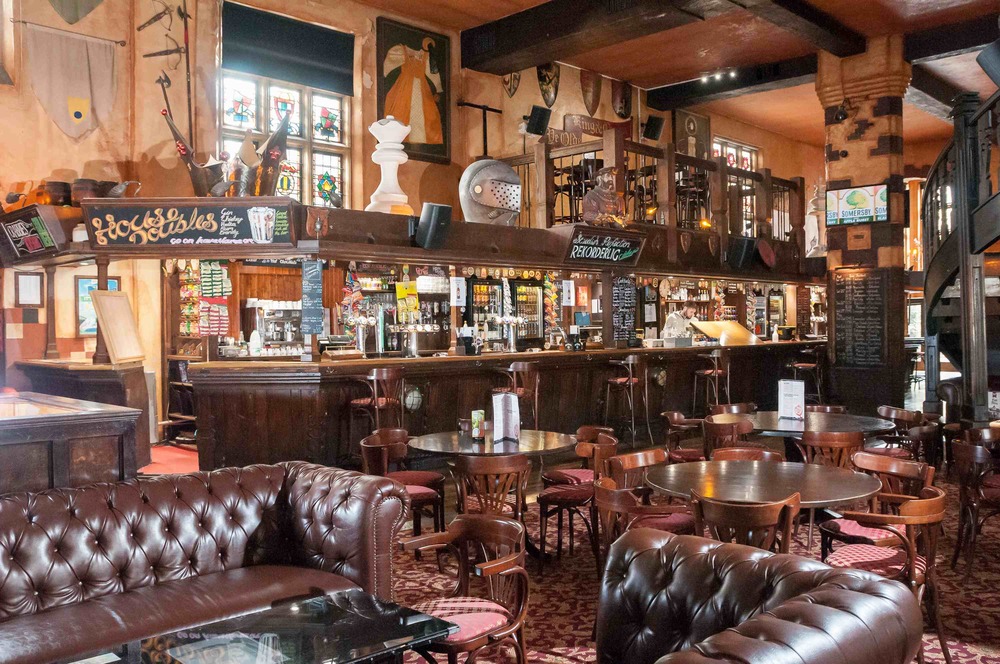 Address: 13 – 17 Marlborough Place, Brighton, BN1 1UB
If pubs are more your style for a night out, go and visit King and Queen. With food, cheap drinks, sports channels, and a lovely beer garden, you can spend the whole night just chilling with your friends.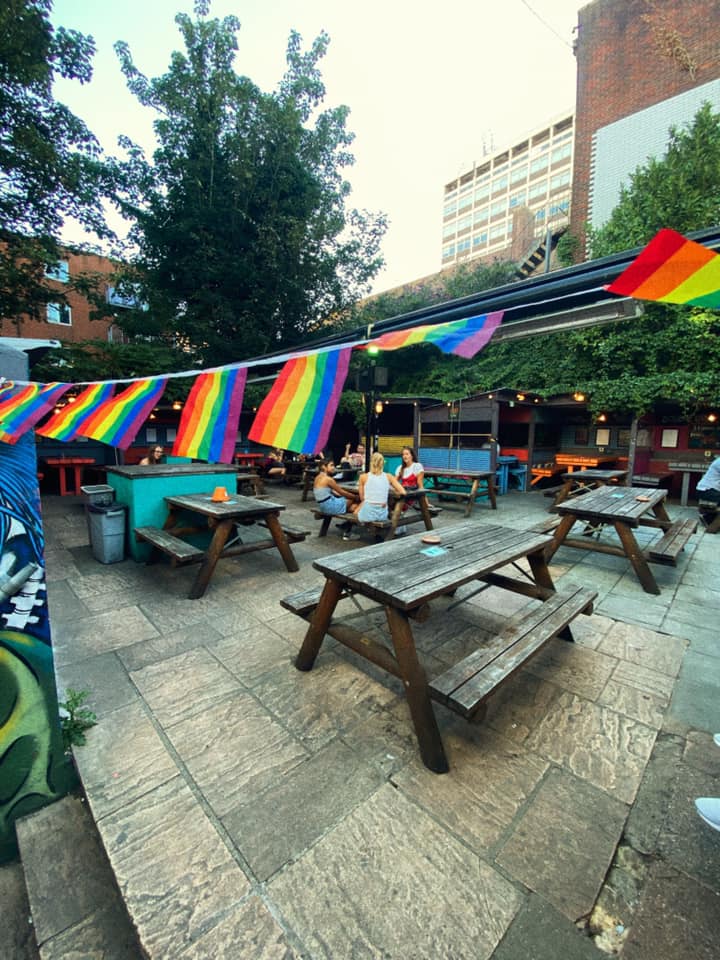 Address: 31 York Place, Brighton, BN1 4GU
Hobgoblin is famous for its beer garden, but it also has a lovely candlelit indoor seating area, brilliant student deals, arcade tables and a photobooth. So if you want 99p shots, and Instagram worthy environments, take a look.
If you want to check out more of Brighton's nightlife, we have written more about it!
Entertainment for students
When we're not drinking, students do also go and do other stuff… supposedly. If you want to know what else there is to do in the seaside city, we've got you covered.
Address: The Waterfront, Brighton Marina, BN2 5WA
GloBalls is an indoor neon mini-golf course. With a Jurassic and safari course, it's a great place to go to pass the time (plus, there's a Spoons nearby!).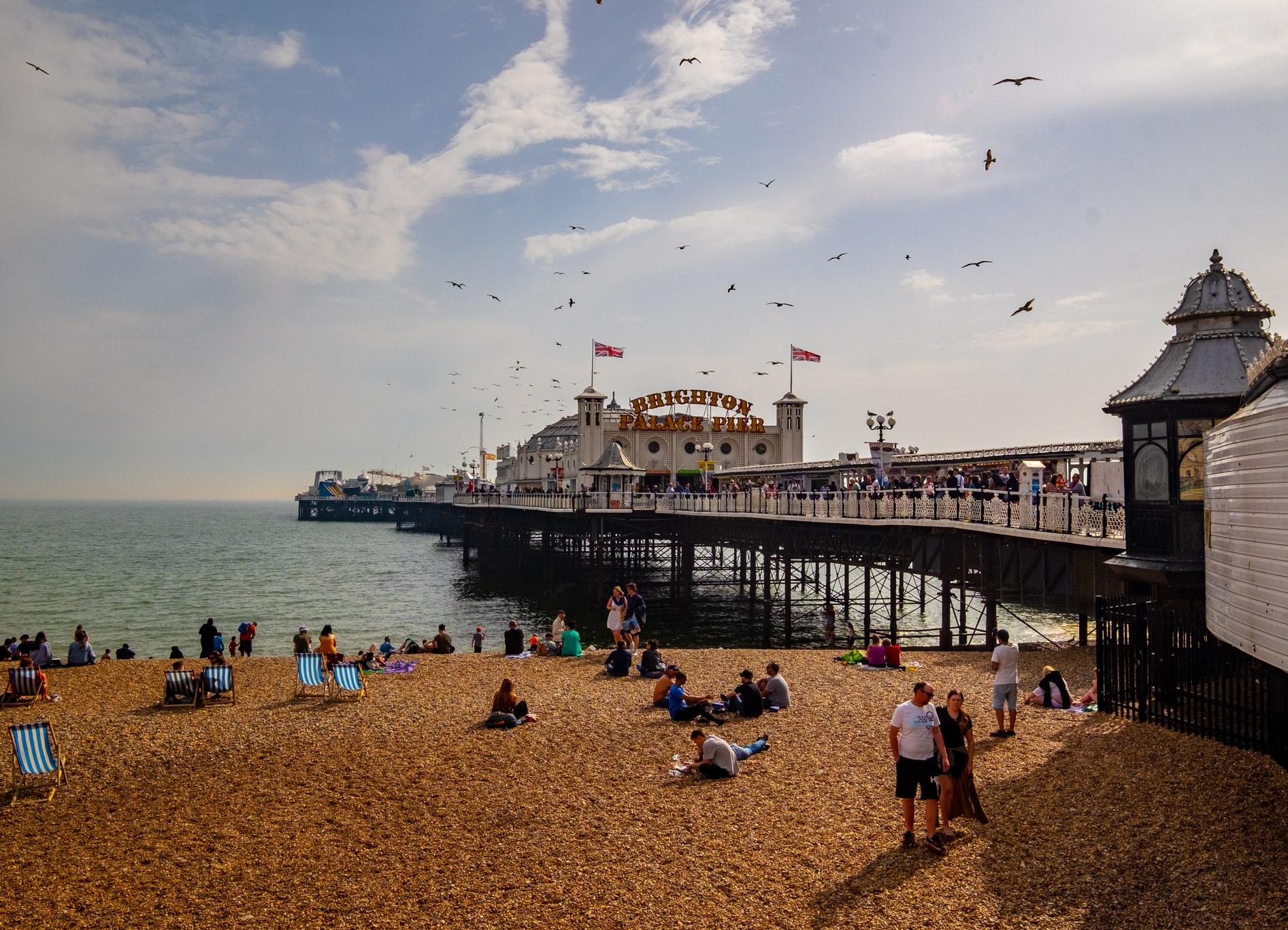 If you go to Brighton, you have to go to the pier. It's actually the law. (It isn't.)
But joking aside, with restaurants, arcades, waffles, and great views, plus the amusement rides, the pier is definitely somewhere to go if you are looking for something to do.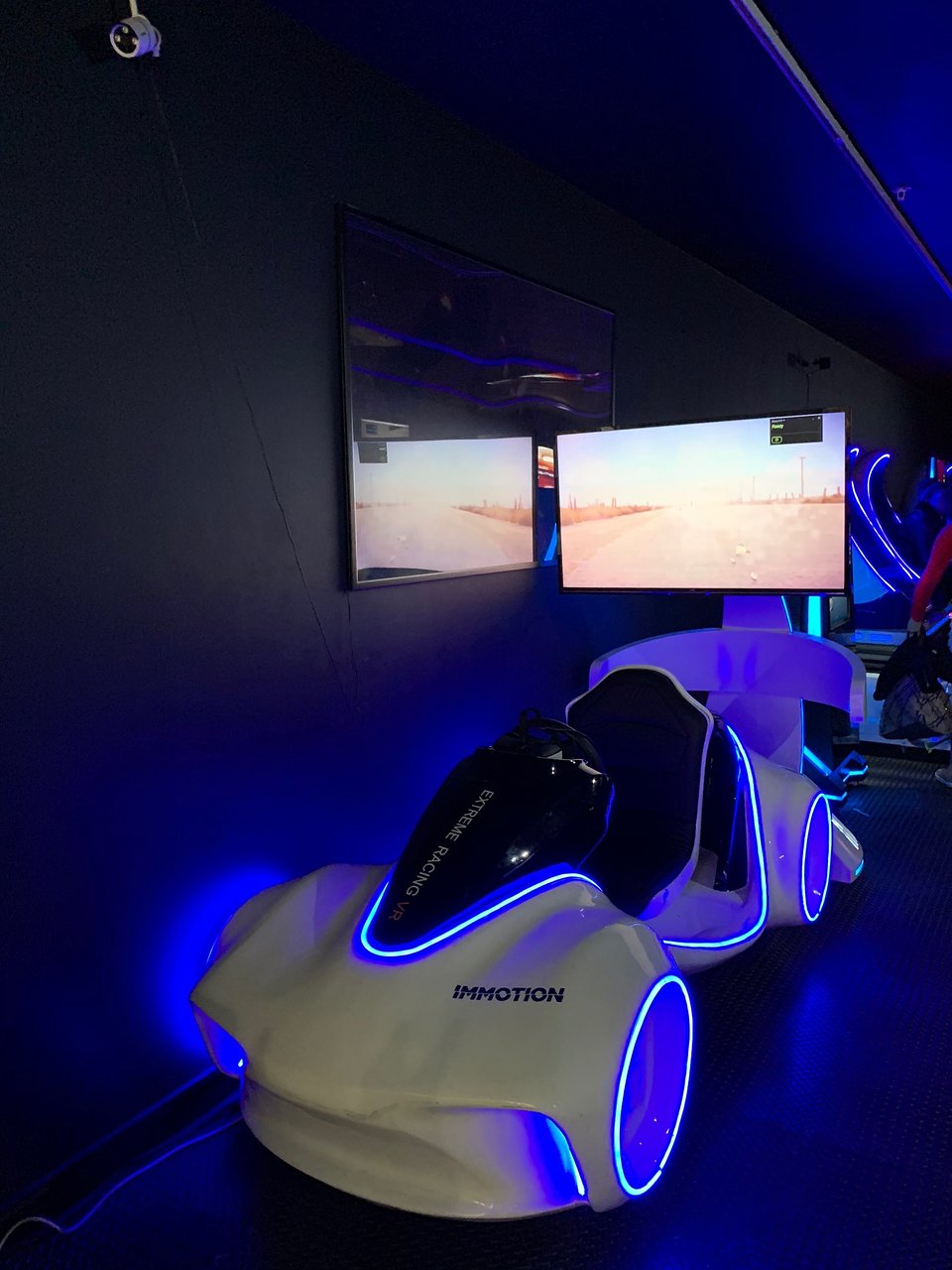 Address: Churchill Square, BN1 2RG
In Churchill Square, there is a store where you can go purely to play VR. So if you can't afford it and want to have a go, be sure to check this out.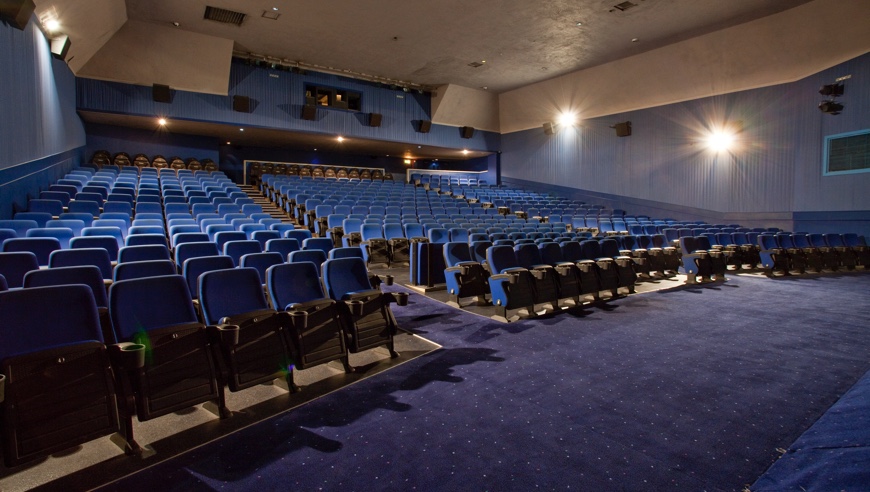 Address: Kingswest, West Street, Brighton, BN1 2RE
Just above Pryzm, is a brilliant ODEON cinema. With 2D and 3D movies available, and student tickets bookable online or instore, you can waste hours watching blockbusters.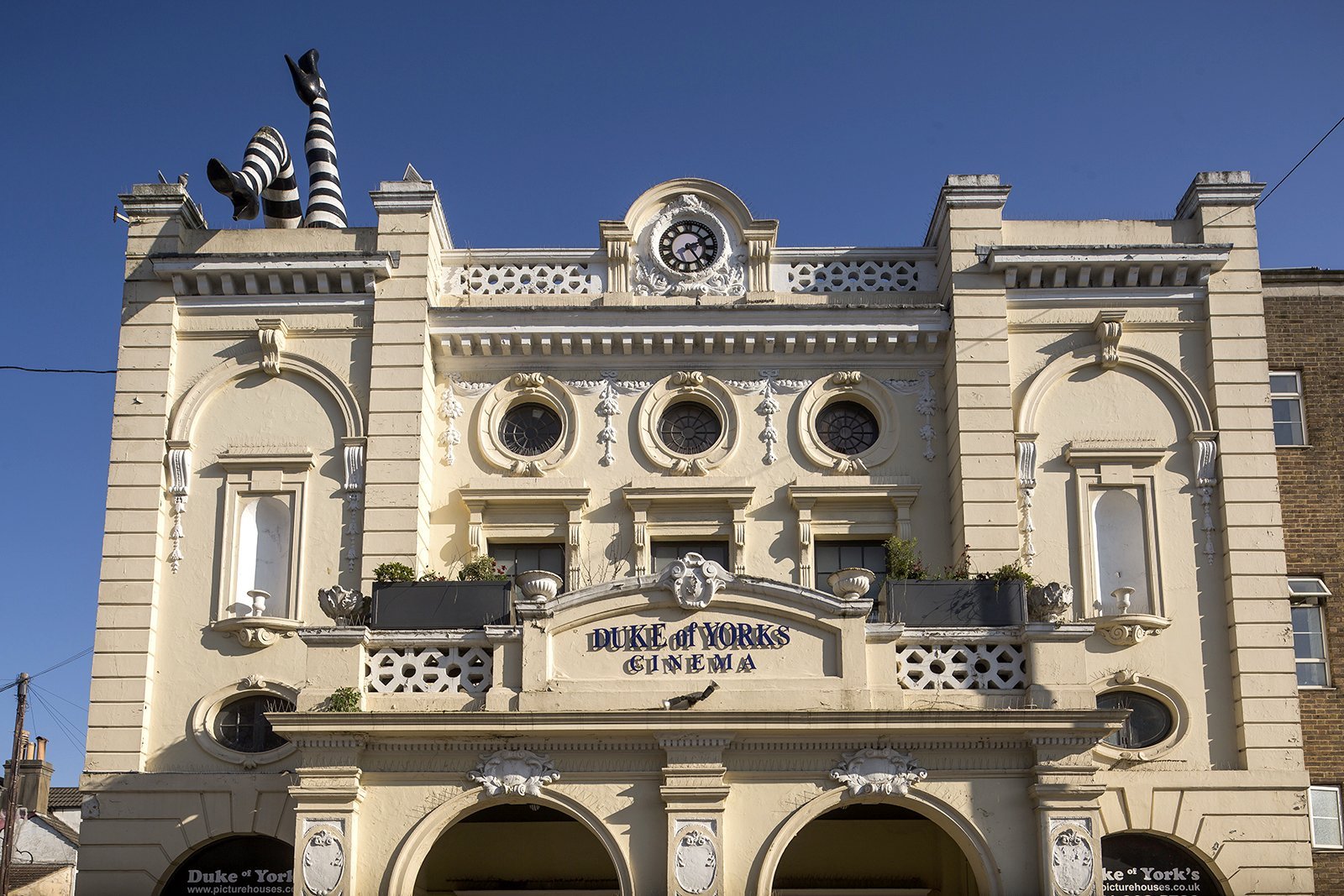 Address: Preston Road, Brighton, BN1 4NA
Duke of York is an art house cinema, and is the oldest one in Brighton! It's been voted the best cinema in the UK and has a range of cheap tickets for students. They also have special clubs, like Autism-friendly screenings and Vintage Sundays.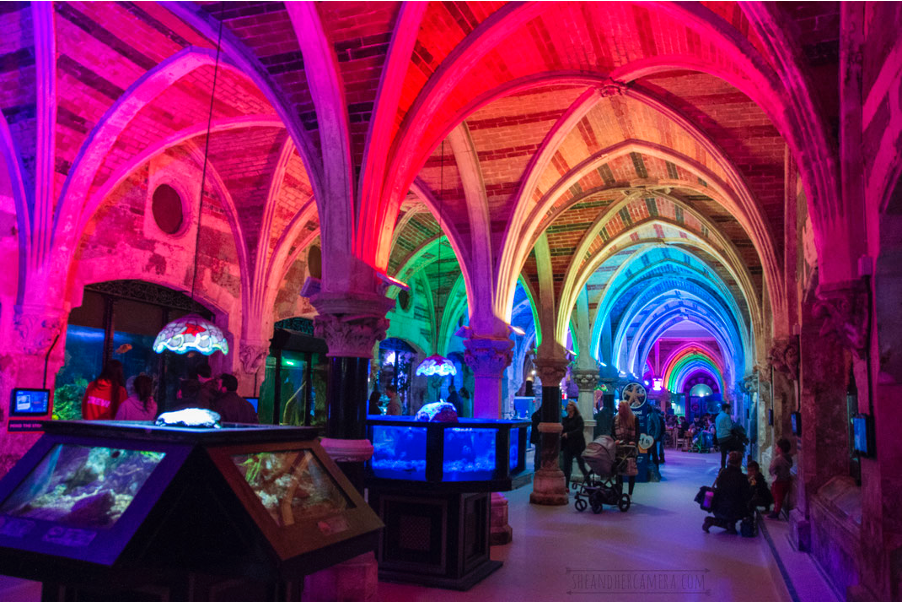 Address: Marine Parade, Brighton, BN2 1TB
Sea Life Brighton is an aquarium that originally opened way back in 1872. So the inside of the building is full of beautiful architecture, and it is the second oldest operating aquarium in the world! You can book tickets online or at the venue, and there are always deals available. Plus, for £2 each, you can take a trip on the glass-bottom boat to see all the sea-creatures up close.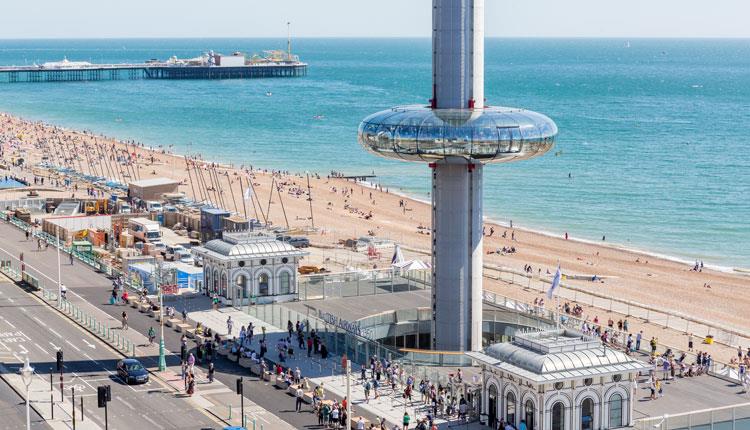 Address: Lower Kings Road, Brighton, BN1 2LN
With a bar in the sky, and a restaurant down below, and gorgeous panoramic views of the whole city (all the way up to Falmer and beyond!), the i360 is a huge (literally) tourist attraction. Plus, you can get discounted student tickets!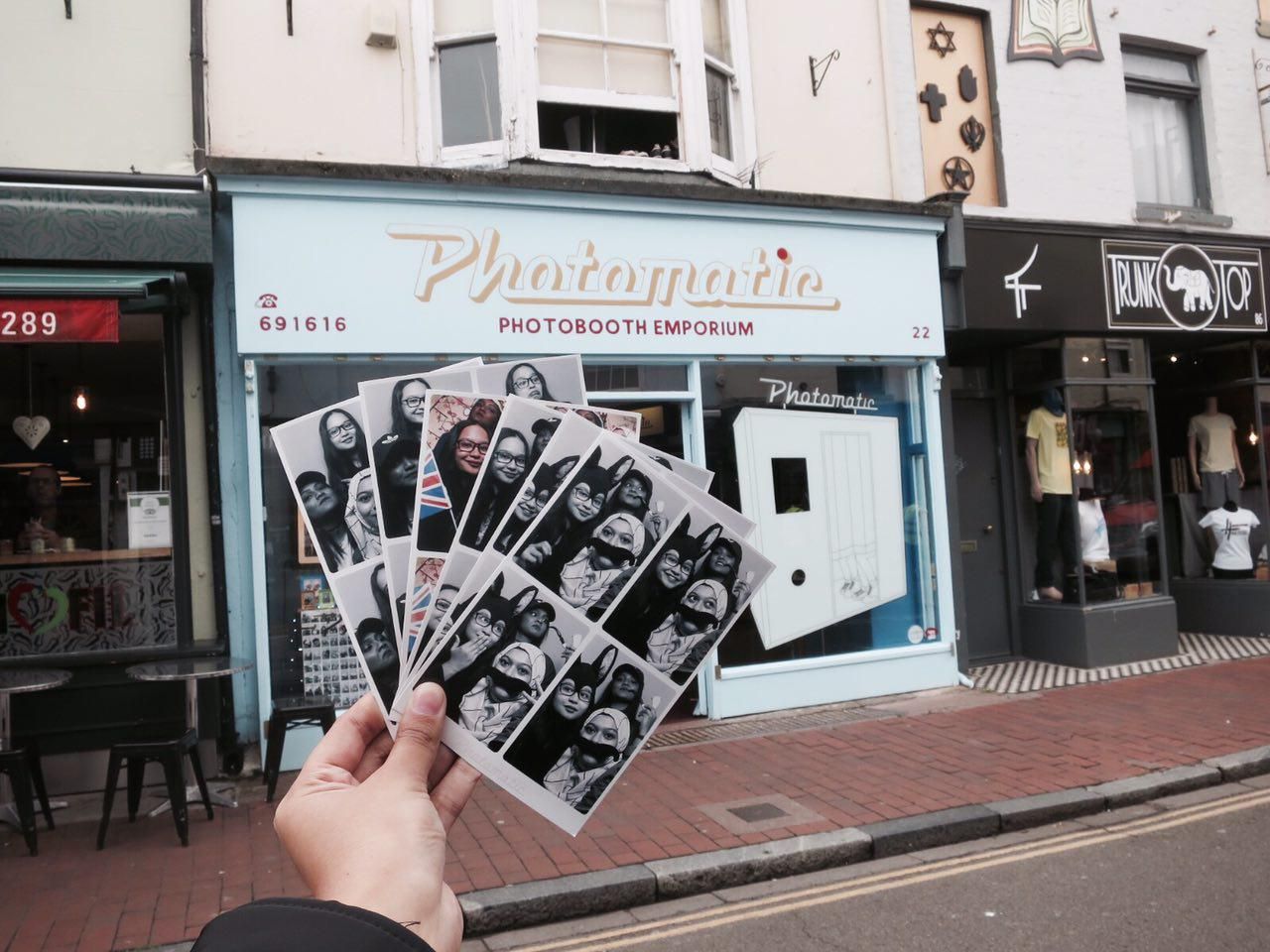 Address: 22 Gardner Street
Photomatic is a photobooth store. You can go in, and use the varied photobooths in the shop, as well as all the costumes and accessories available, to make physical memories with you and all your friends.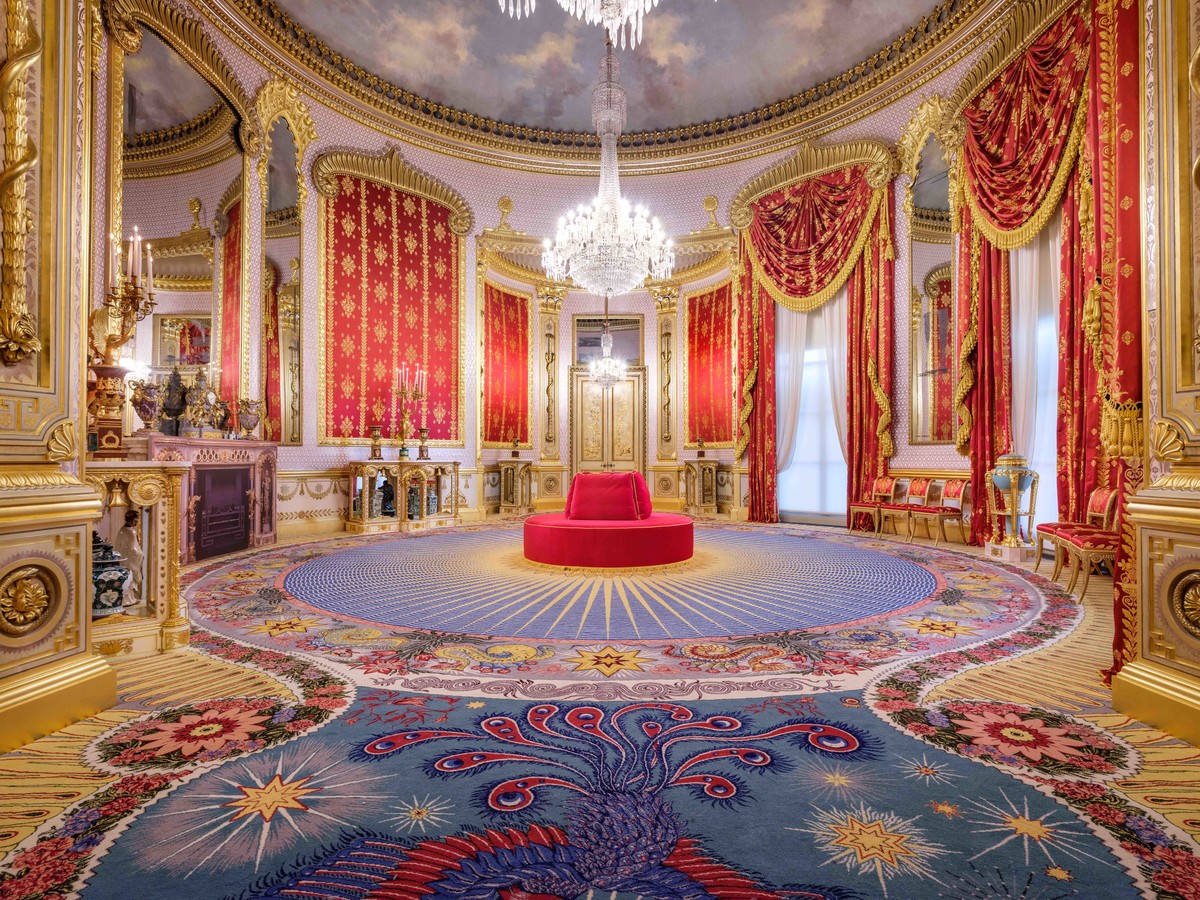 Address: 4/5 Pavillion Buildings, Brighton, BN1 1EE
The phrase 'not just a pretty face' applies to the Royal Pavillion, as inside it holds a brilliant museum, and even more golden architecture than is on the outside. They're open 10 am – 5.15 pm (last admission at 4.30 pm) every day, and you can buy annual tickets for £15.50, or as a Brighton resident or student, you can get in for £7.75 on the day.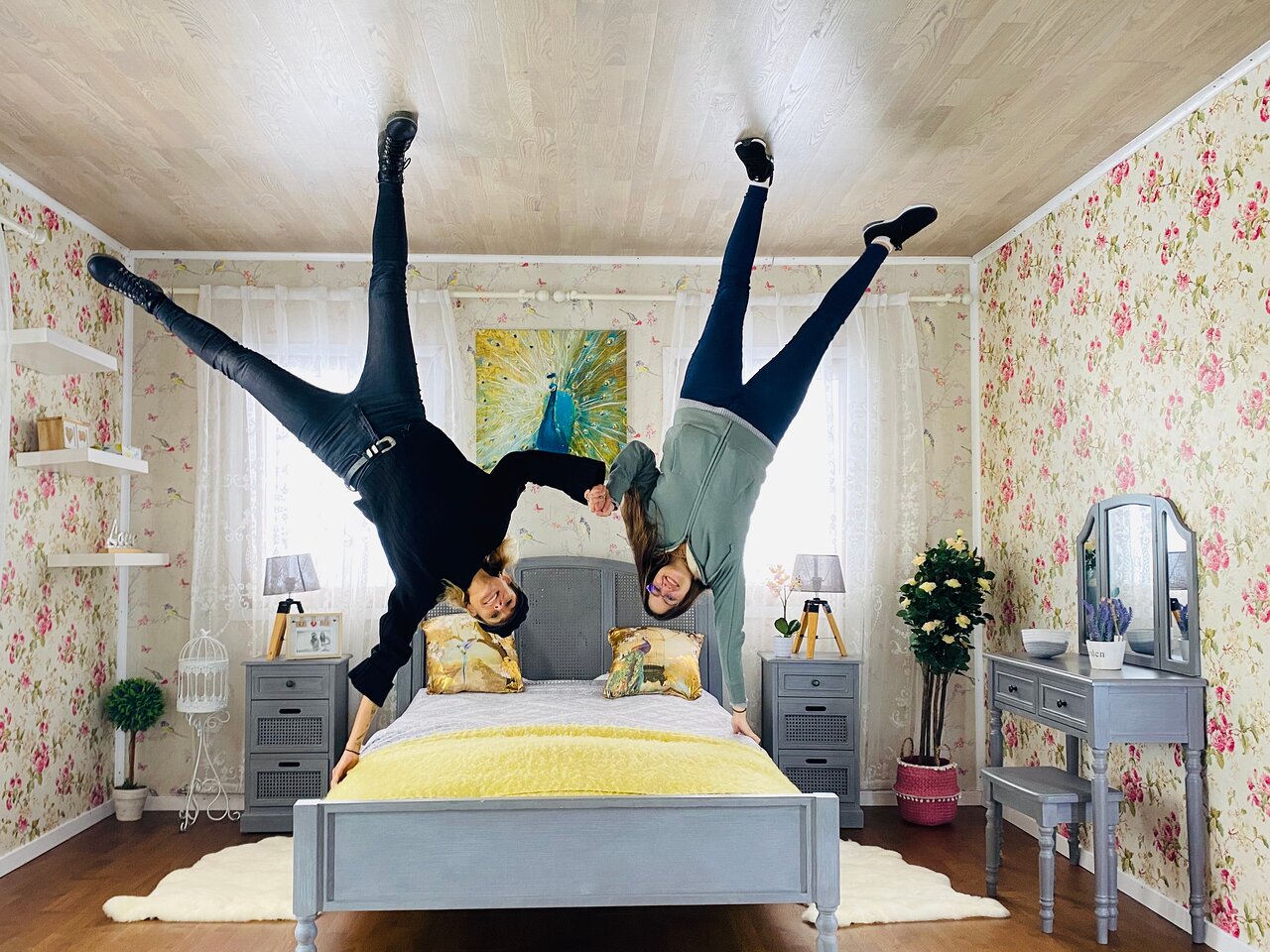 Address: Kings Road Arches, 42-43, Brighton, BN1 2NL
If you need some new instagram photos, take a trip over to the Upside Down House. It pretty much does what it says on the tin, but it's really quite trippy when you're in – and makes for marvellous photos. And it's only £5!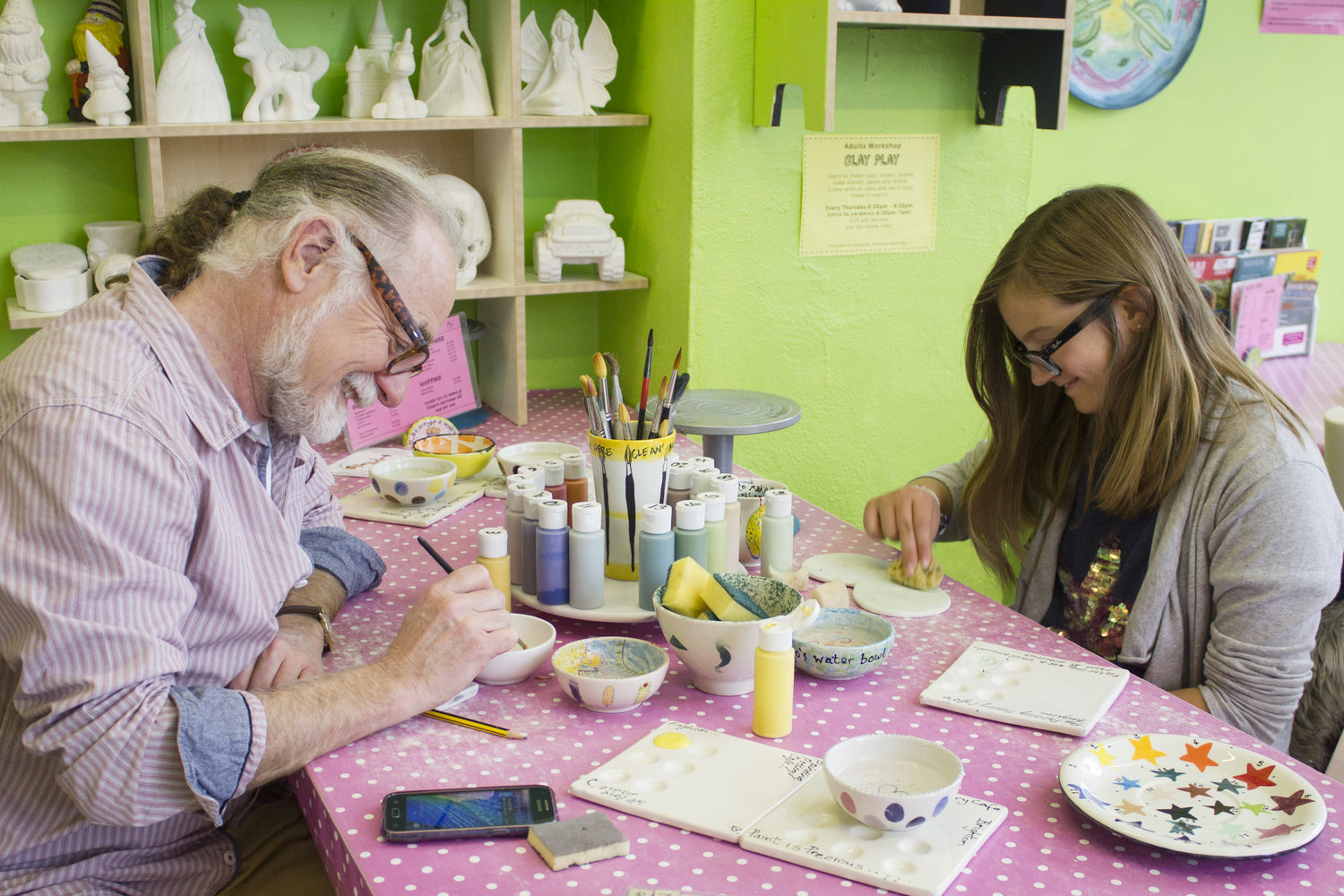 Address: 31 North Road, Brighton, BN1 1YB
This is great for friendship groups or couples! Book in advance, and you can go, paint pottery and then they will finish it off for you to collect at a later date! You can even have parties there.
Where to eat as a student
If you're fed up of the catered food in halls, or your kitchen isn't usable right now, then try these restaurants! We also have a guide just for the veggies! Or, if you're more interested in just roast dinners, or just breakfasts, check this out.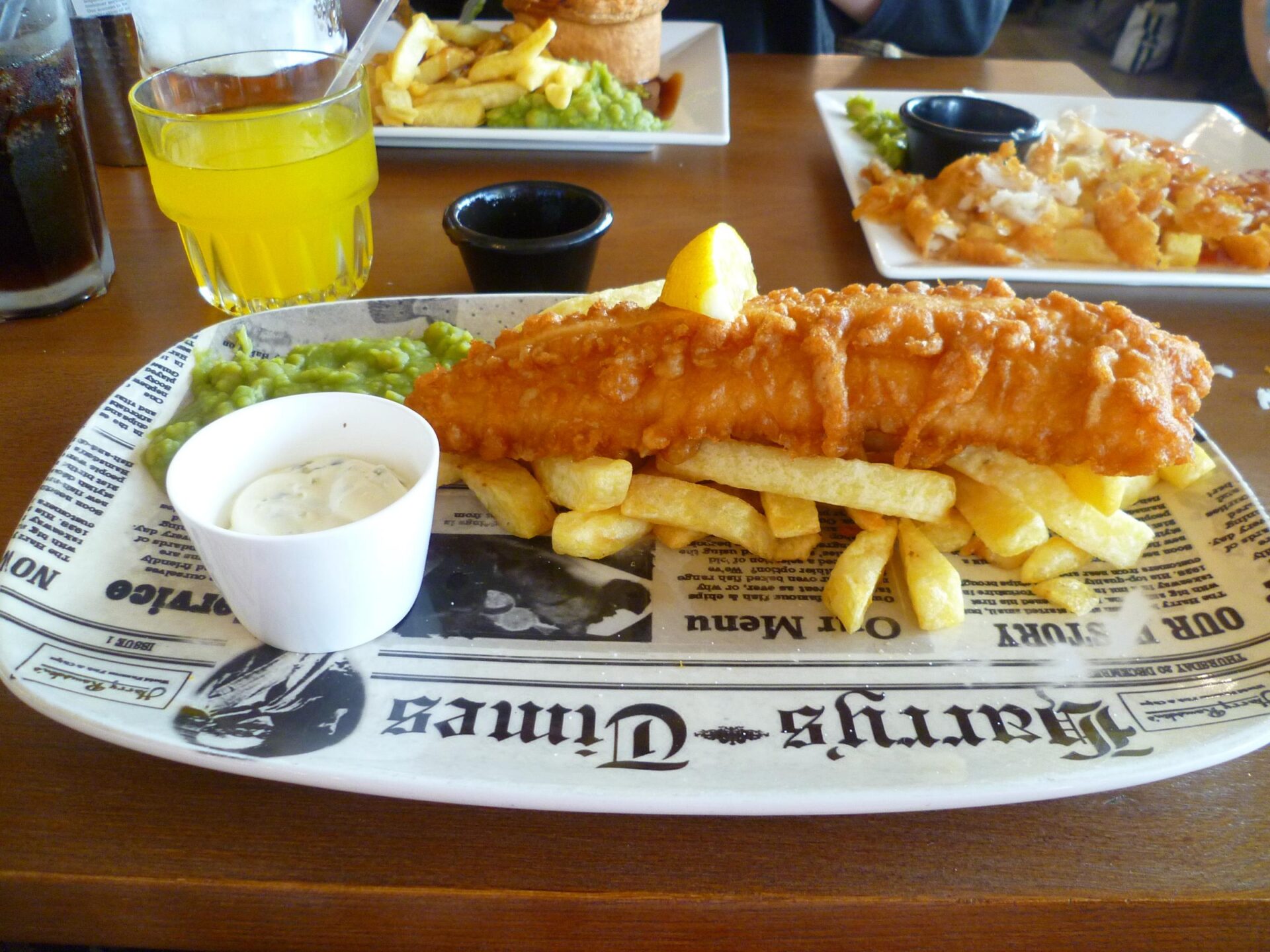 Address: 1-4 Marine Parade, Kemptown, Brighton, BN2 1TA
Harry Ramsden's is a well-known fish and chip restaurant, which let's be honest, you've got to have if you're living by the sea. With good portions, and reasonable prices, as well as huge jugs of Pimm's, you can't go wrong.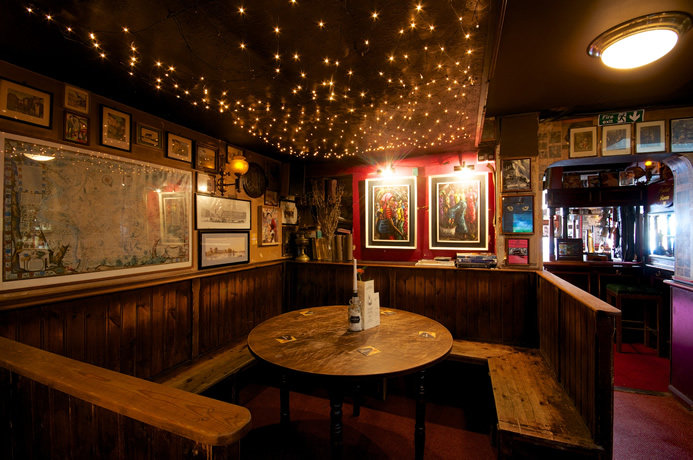 Address: 24 Sillwood St, Brighton, BN1 2PS
The Lion and Lobster is often hailed as one of the best pubs in the city. It's got 2 gardens, a roof terrace, and great food. Their roasts are sublime!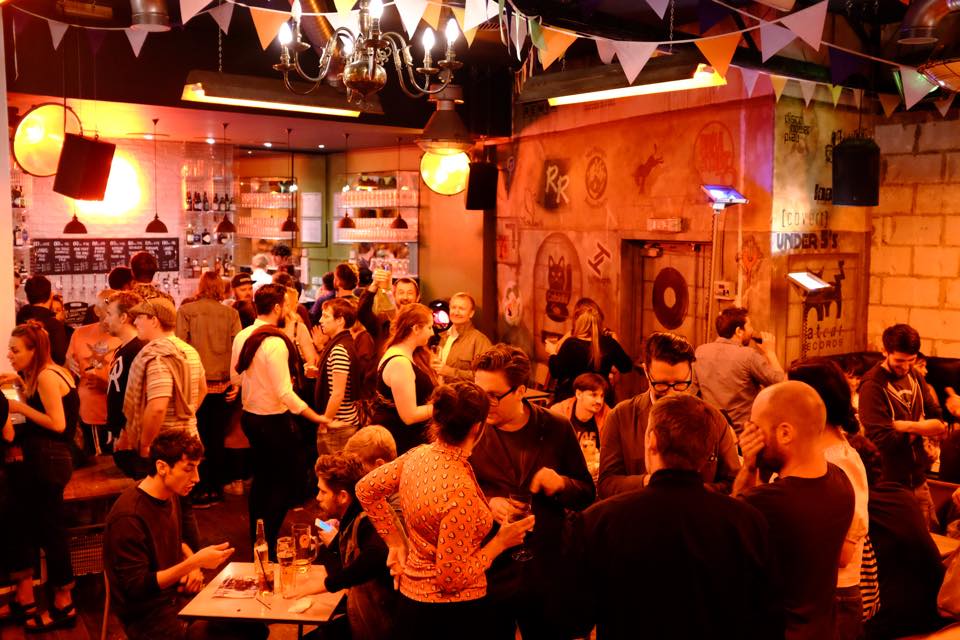 Address: 18A Bond Street, Brighton, BN1 1RD
Dead Wax is a punk-y feeling bar, with vinyls covering the walls! They also have a selection of pizzas which you can pair with their canned craft beers and cocktails.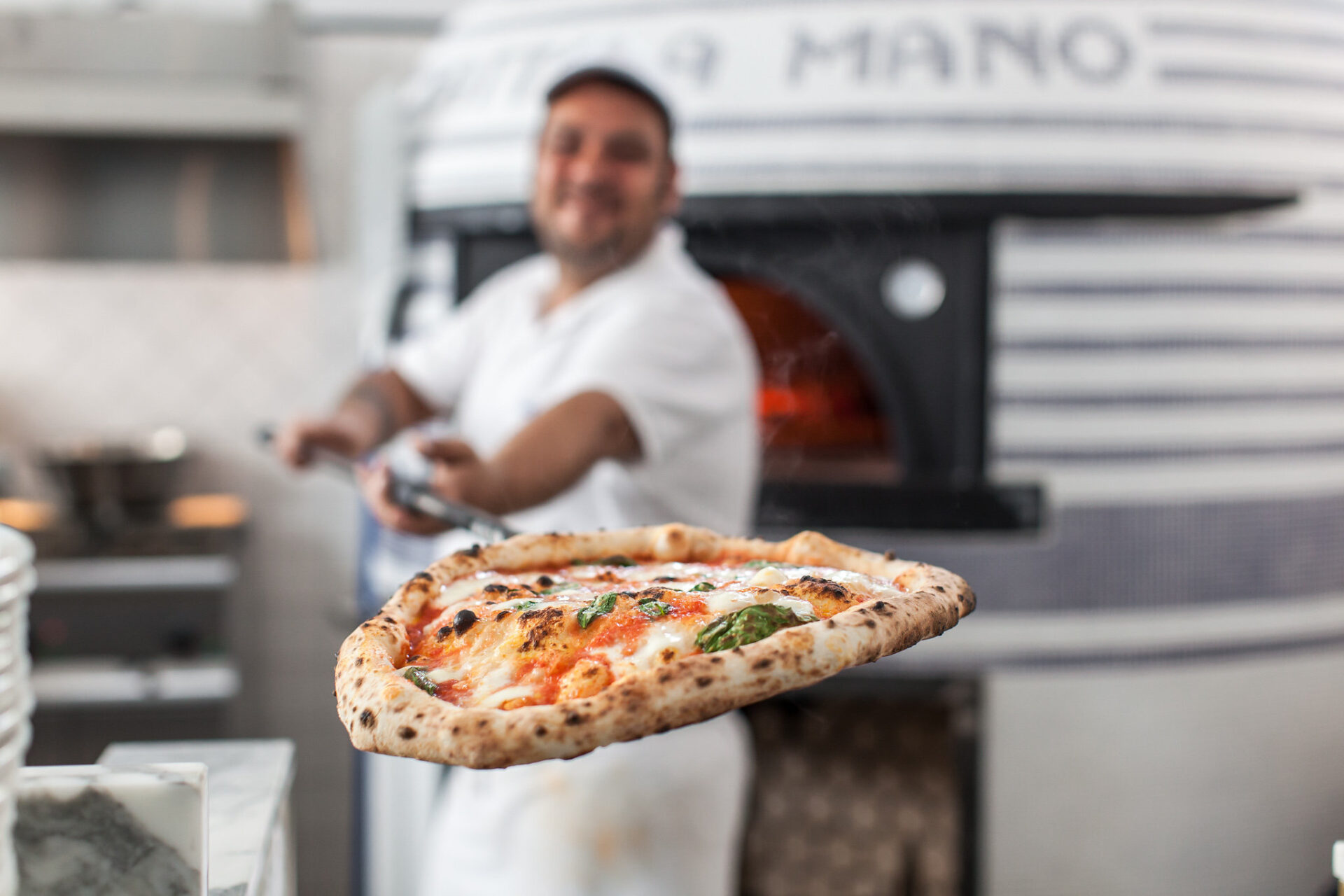 Address: 25 Gloucester Road, Brighton, BN1 4AQ
Fatto A Mano serves oven-baked pizza and delicious sidesa at prices that won't hurt your bank.; They also offer takeaway, and have a great atmosphere both inside and out.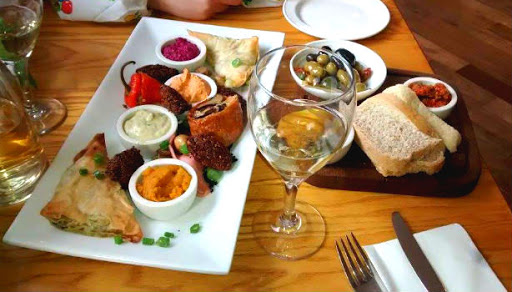 Address: 17-18 Prince Albert Street, Brighton, BN1 1HF
Brighton's original veggie and vegan restaurant since 1981, Food for Friends is an award-winning place for anyone plant-based. They serve WOLFOX coffee and have a wide menu with fresh and ethically sourced produce.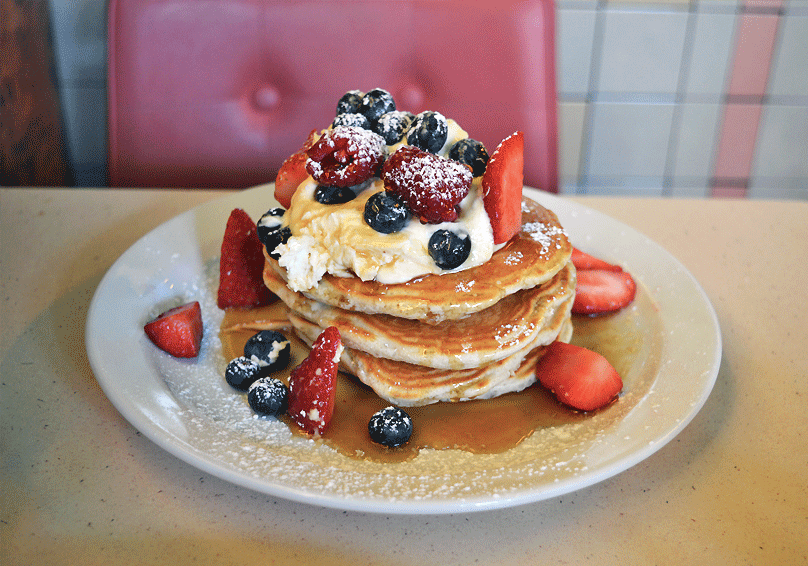 Address: 16 – 17 Market Street, Brighton, BN1 1HH
An American diner-style brunch wonder, The Breakfast Club have full Englishes, pancakes, mocktails, cocktails, and even American breakfasts. You will be spoilt for choice!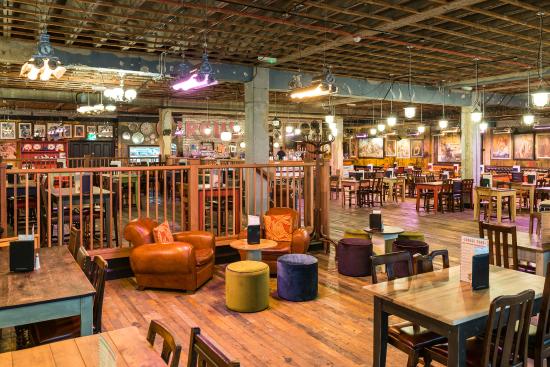 Address: London Road, Brighton, BN1 4JF
The Lounges are known for wacky decor, good vibes, board games, great food and even better cocktails – and Alcampo delivers on that. Whether you're there for brunch, a burger, or a panini, they've got you covered with brilliant deals and vegetarian options!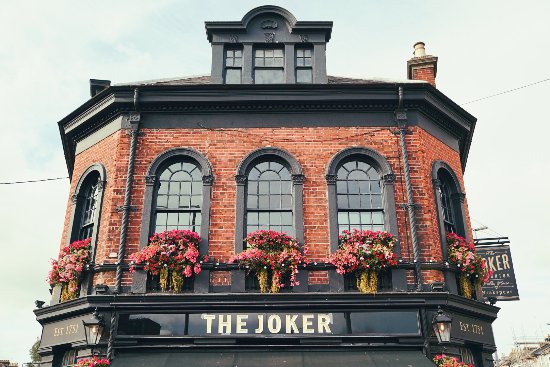 Address: 2 Preston Road, Brighton, BN1 4QF
The Joker is a lovely pub on Preston Road with a cocktail lounge and city famous chicken. Lost boys chicken is the best in Brighton, and they have it all at The Joker. So go get a pint and try it out!
Where to order from as a student
If you don't want to go out, but still don't want to cook, check out these Brighton local charms for your next takeaway.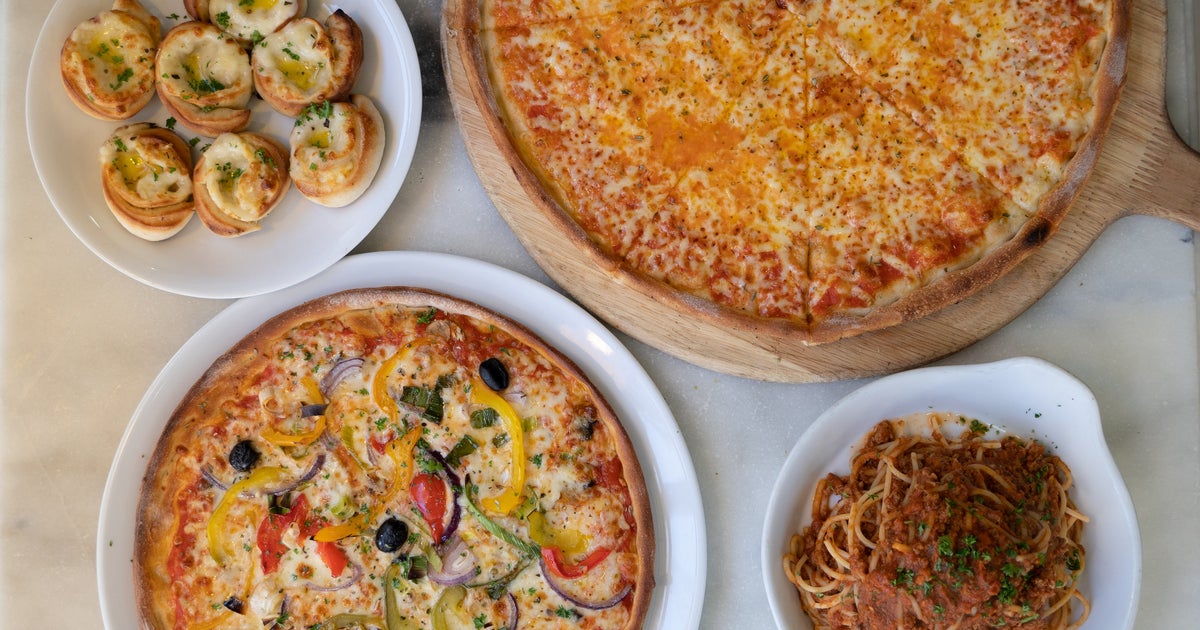 Piccolo serves beautiful Italian cuisine at low prices, with options from a range of pizzas, to dough balls, pasta and gnocchi. All delivered to your door.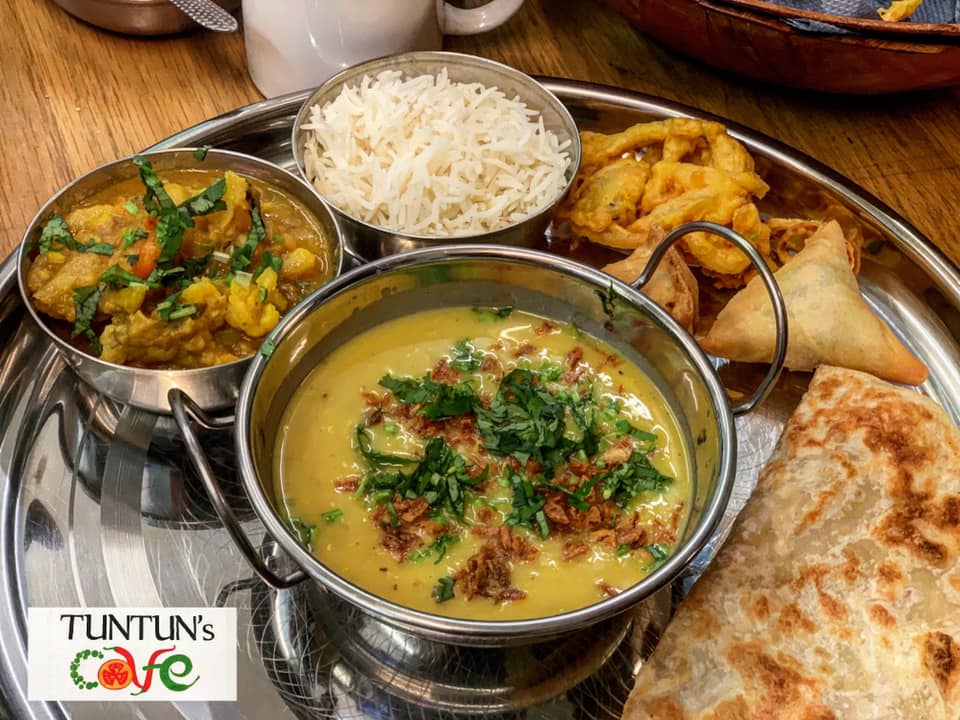 Tuntuns sell a range of Bangladeshi food, which you can pick and choose from and have delivered. With curries, meal deals and snacks, they're always a good choice.
Grubbs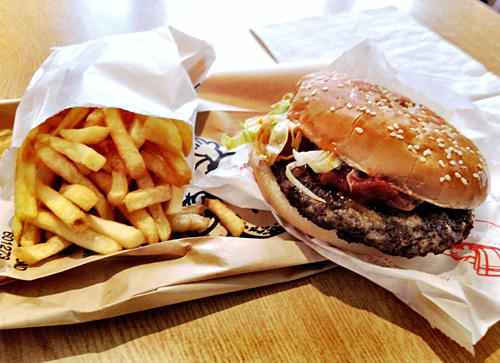 Grubbs doesn't deliver, but with one in every corner of Brighton, you're bound to be near one. They sell delicious veggie and meat burgers, with huge portions of french fries, hotdogs and milkshakes that are heavenly. You can find them on Lewes Road, St James's Street, St Peter's Church, and Brunswick Place.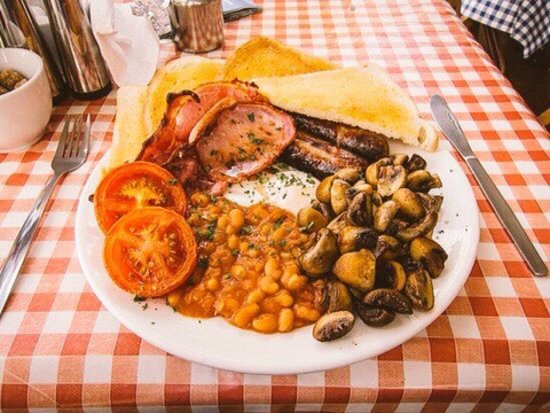 Buddies is a seafront cafe that offers burgers, breakfasts, pizza, and pasta. They are open 24hrs, and you can order from them, or go and visit! They also sell cocktails and drinks, too.
Magic Wok is a Chinese takeaway in the city centre. You can order from them on Just-Eat, and they have a huge range of dishes to choose from, plus they put freebies in orders over £15!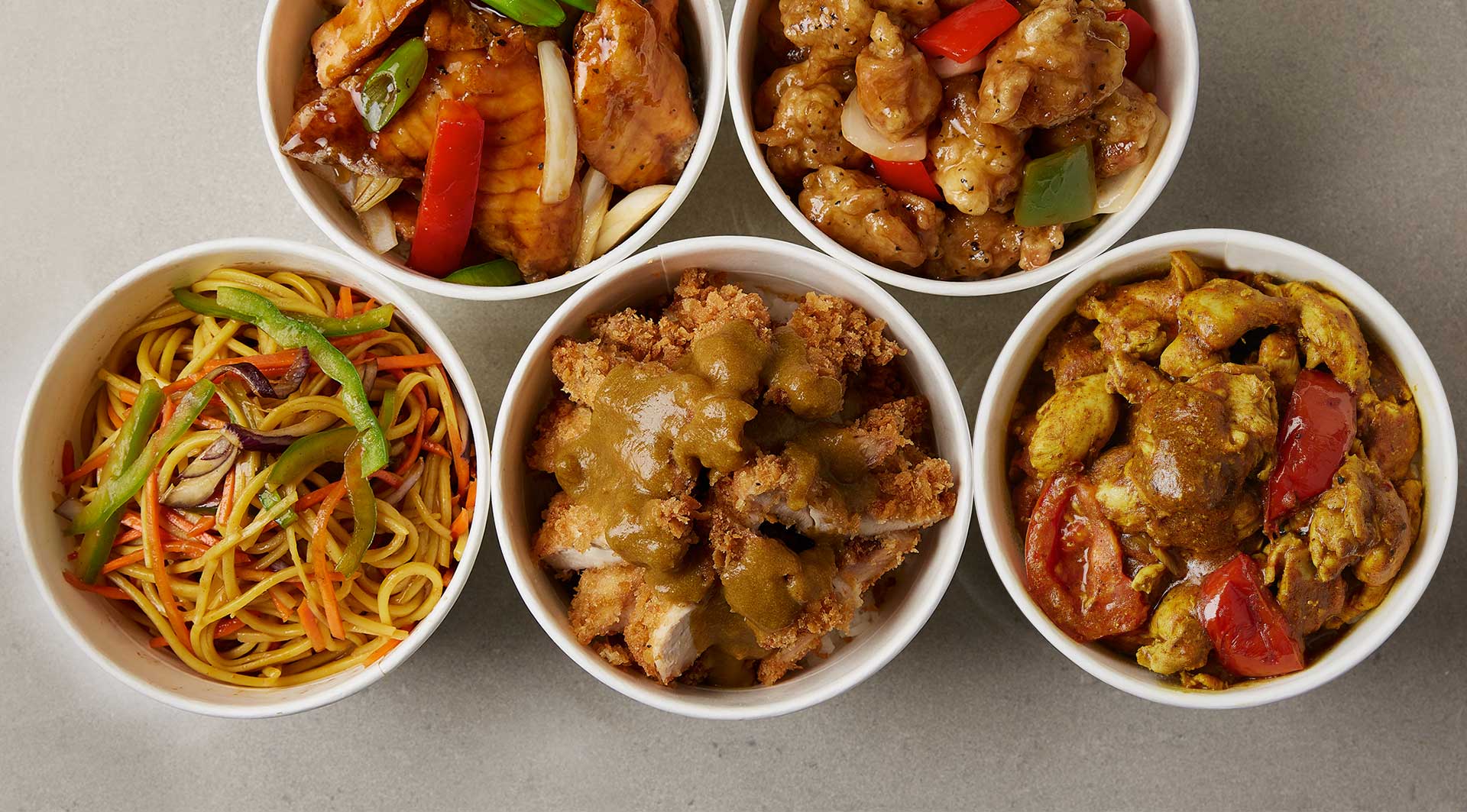 Not exclusive to Brighton, Kokoro sells handmade sushi and Japanese food. They are known for their delicious katsu curry, which you can get with chicken or tofu, and on noodles or rice!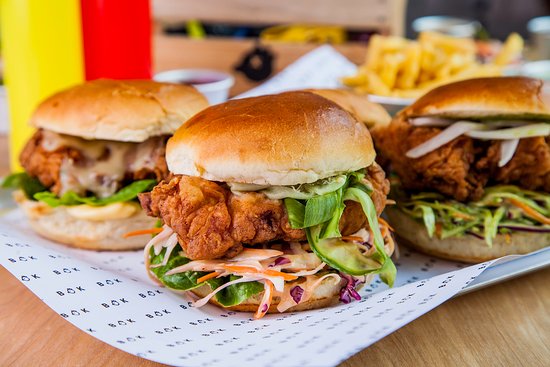 The Bok Shop has stores in Eastbourne, Brighton and Croydon. They sell chicken burgers, wings, and tenders. You can get these in meal deals, kids meals or on their own. They even have a secret menu!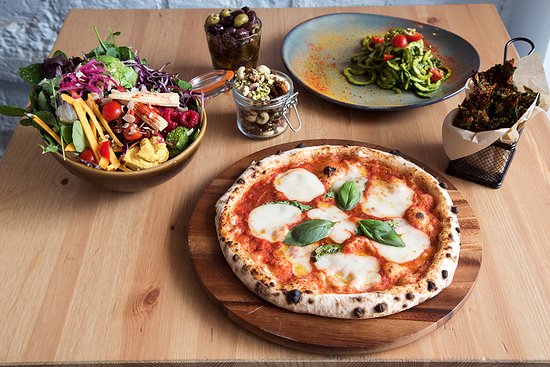 Purezza is a veggie and vegan pizza restaurant that you can order from online. They've crafted their own vegan ingredients, including a vegan mozzarella, ricotta and cheddar! They have a range of pizzas to choose from, including pizzas with meat substitutes.
Where to go to work out as a student: the best gyms in Brighton
If you're interested in health and fitness, then Brighton has a range of gyms and wellness services for you to check out.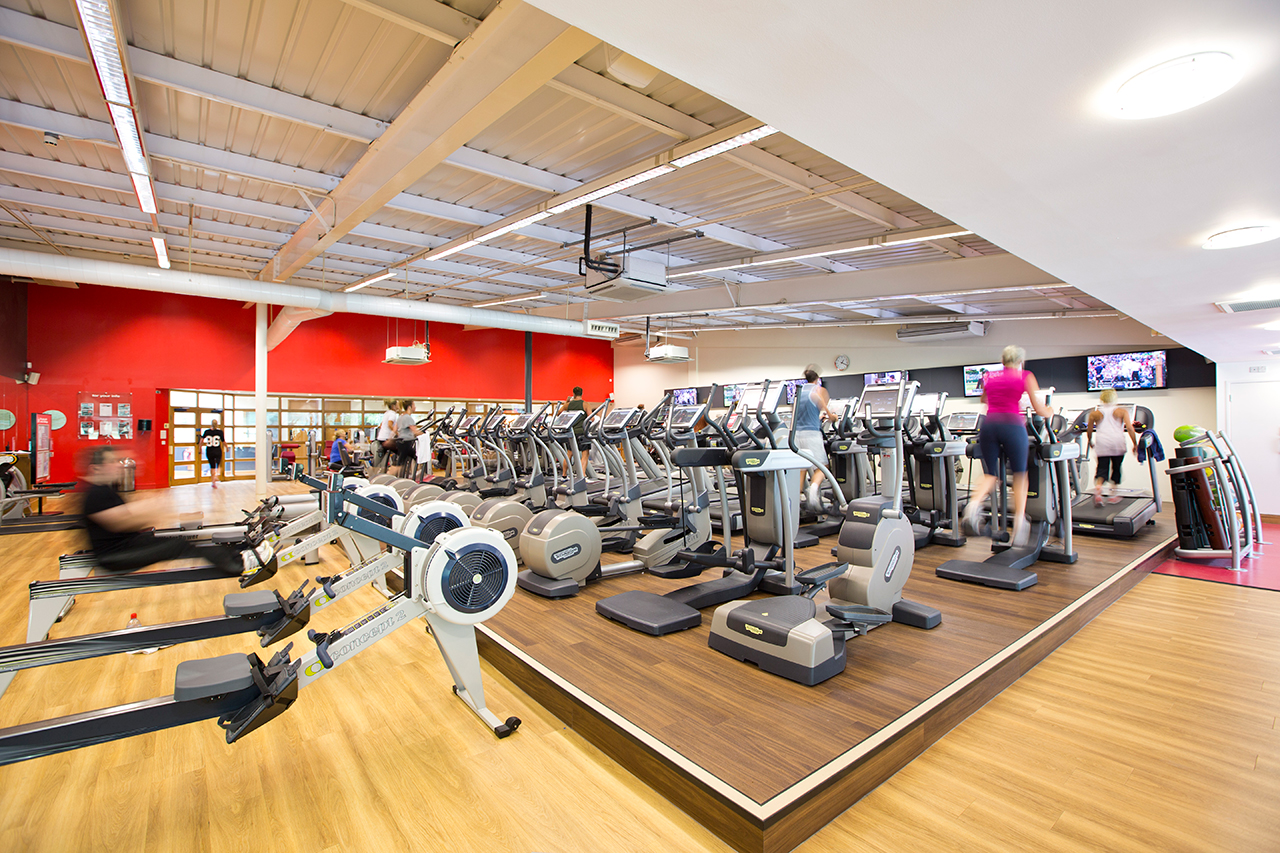 This gym has classes, a spa, a pool and your usual gym equipment. Students living in halls on the University of Brighton have access to this gym at reduced/free rates.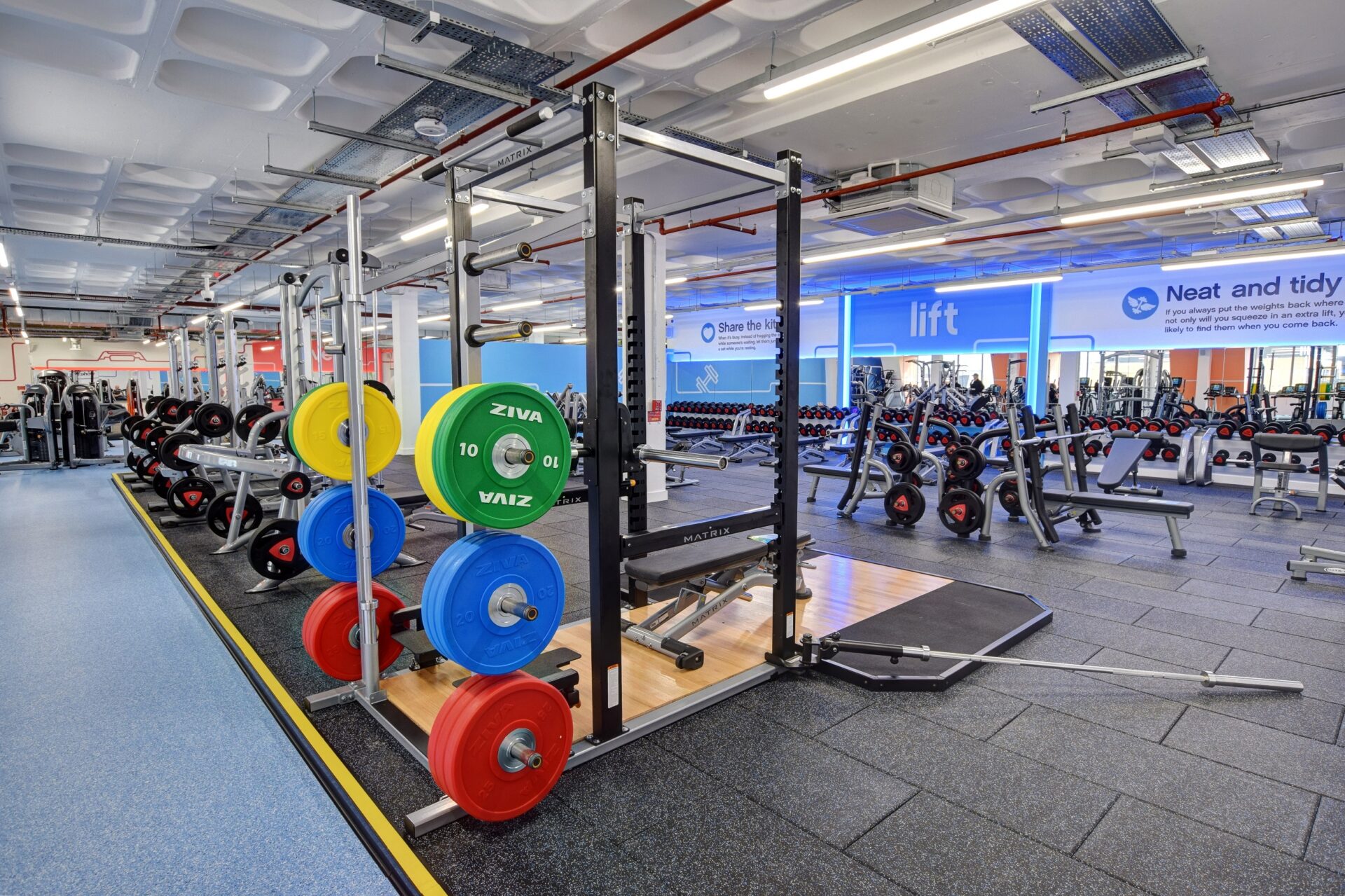 There are 3 The Gym branches in Brighton, on Madiera Drive, London Road and Blatchington Road. All of them are 24 hours and have a wealth of equipment and classes up for use.
Riptide is a group that offers strength and conditioning circuit sessions, group and personal training. They host HIIT, circuits, and other training sessions.
The circle focus more on the mind than the other places on this list. They are a multi-discipline health and wellbeing centre in Portslade.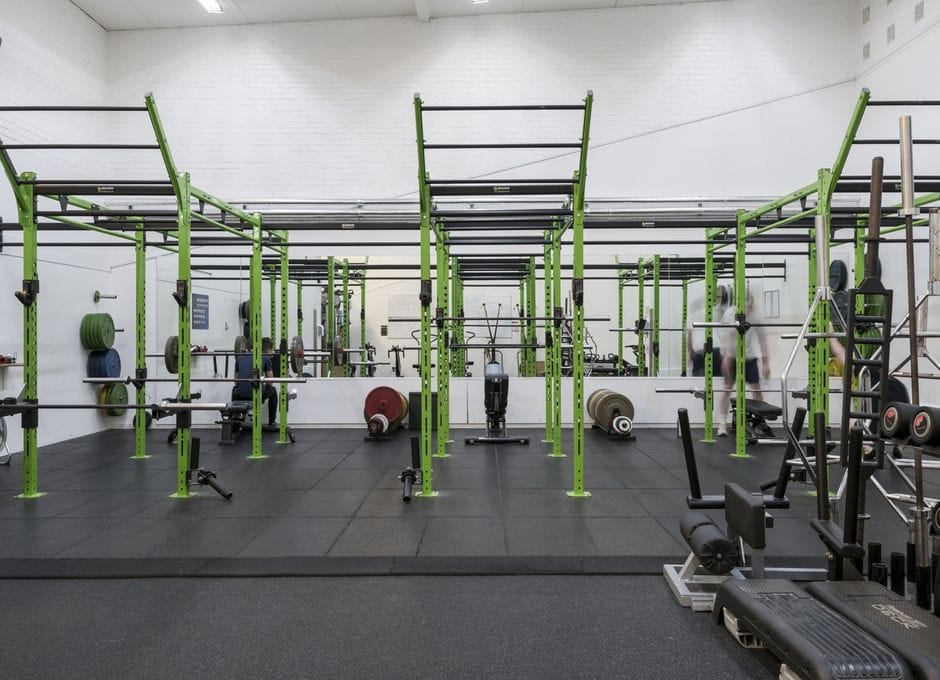 Memberships are available from as little as £12.08 a month, here making it one of the most affordable gyms for students in Brighton. However, you can still make the most of their group fitness classes without being a member too. They offer pay as you go classes for anyone who wants to dip and out of fitness.
Where to live as a student
Brighton is a huge place, and we've discussed where to live in Brighton before. But to get to that point, contact these student estate agents.
You will meet CoApt reps at your Fresher's fair, and you'll see their pretty offices on your way to and from campus. They're one of the biggest student estate agencies in the city and have a 4.1-star rating on All Agents.
SJ Property Services are also on Lewes Road, and have a range of houses for students, especially if you're looking for 1 – 3 beds. They have a 3.8 rating on All Agents.
Brighton Accommodation Agency are well known for their student homes too, and they've been going for a while now. They have a 4.5 on All Agents.
Specialists in finding students good quality housing at low prices, Sussex Student Lettings are run by the University of Sussex Students' Union. So you know you're in safe hands. Plus, they have a 4.9/5 on All Agents.
Local discounts
If you're starting to run out of student loan, here are the best discounts around Brighton for you to make the most of!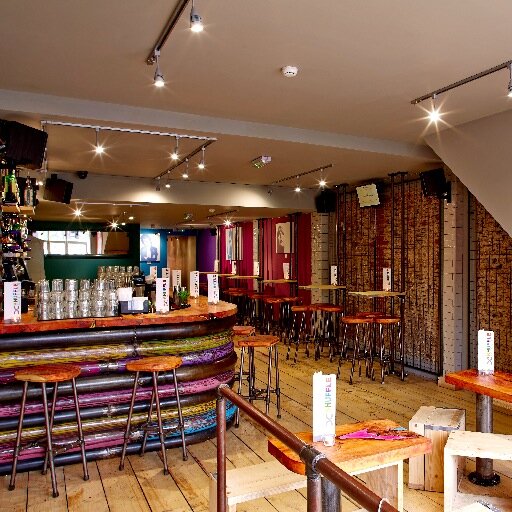 2-4-1 cocktails Monday to Wednesday!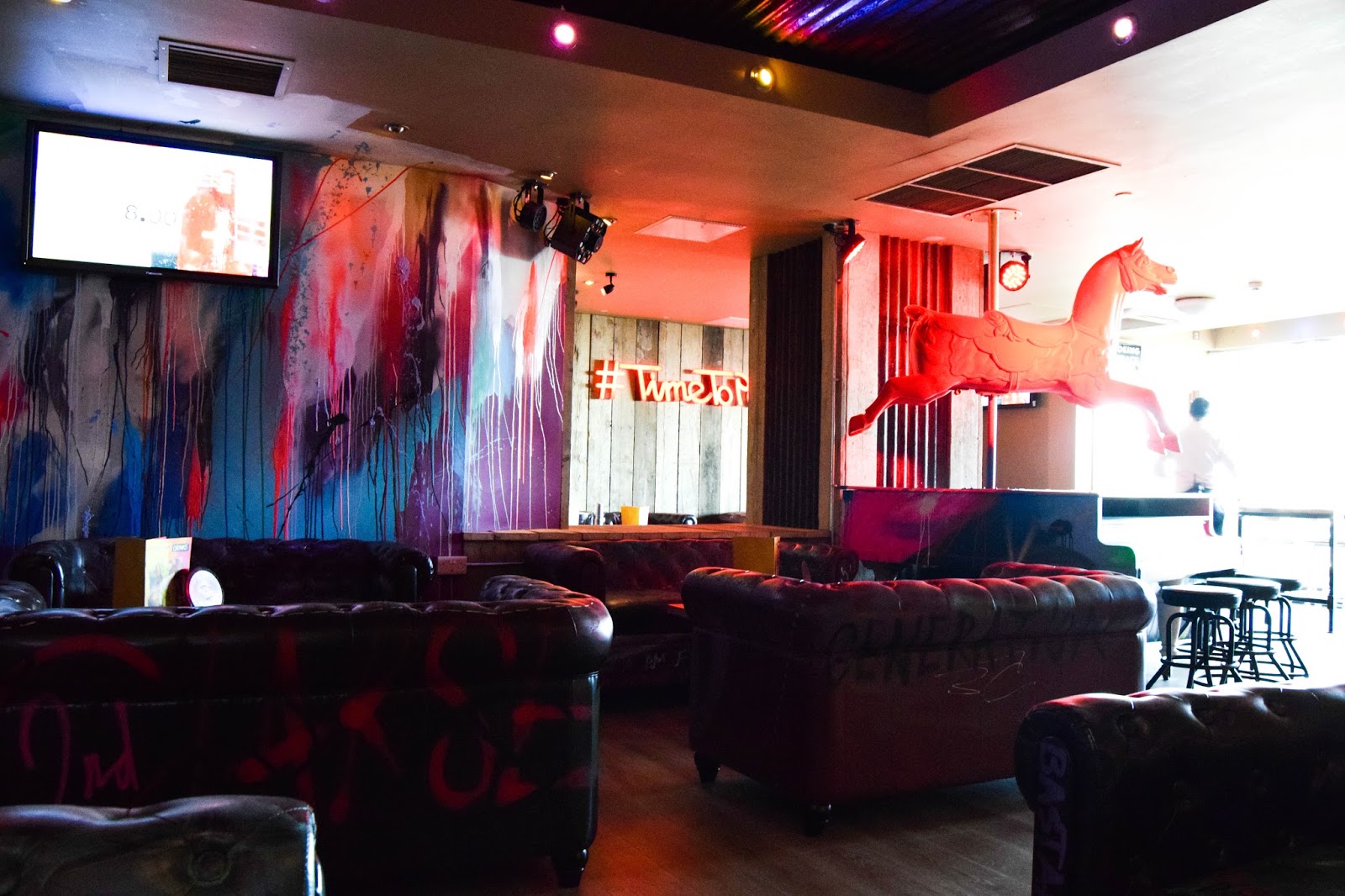 50% off all drinks from 5 pm – 10 pm!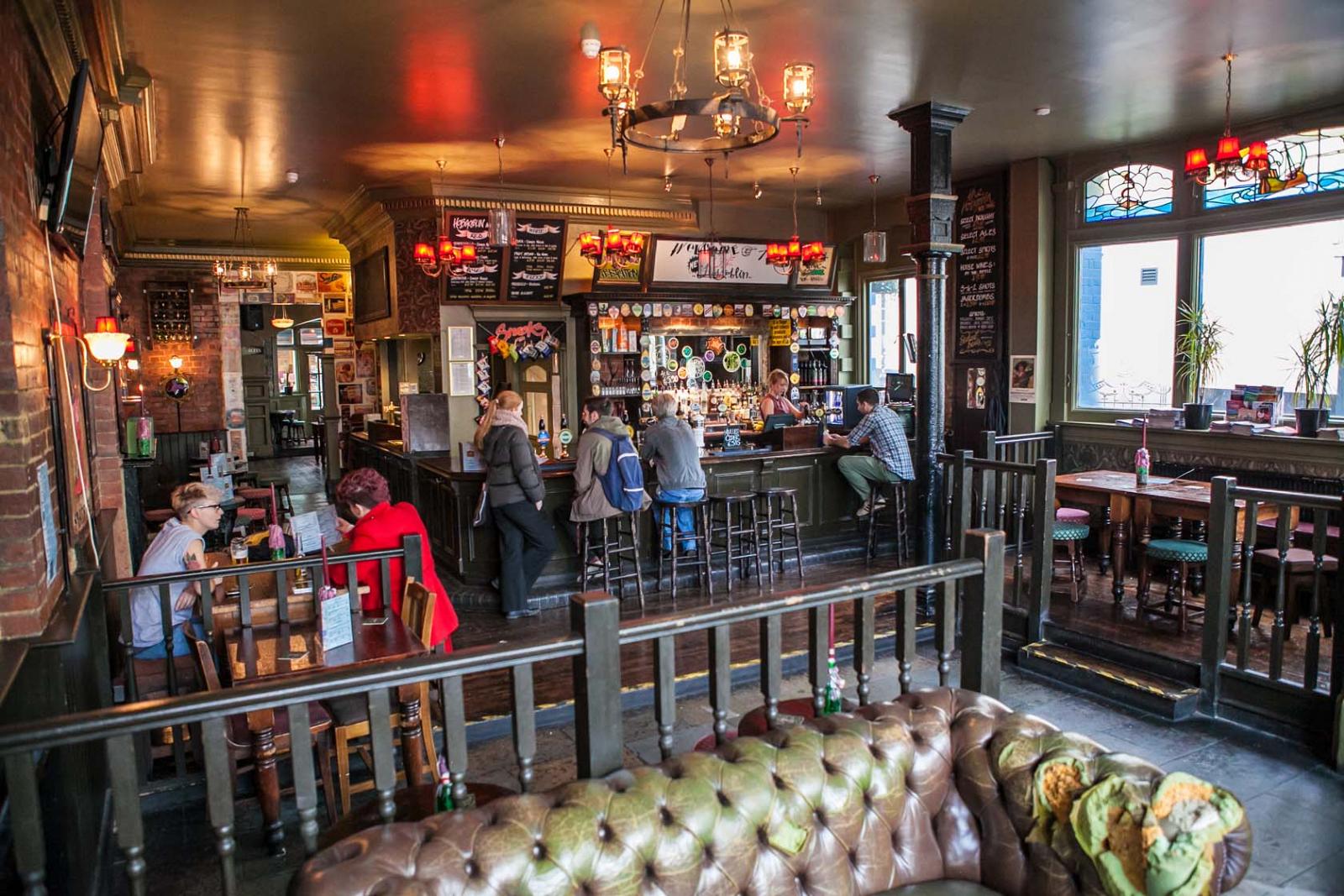 99p tequila Tuesdays, 99p vodka Thursdays!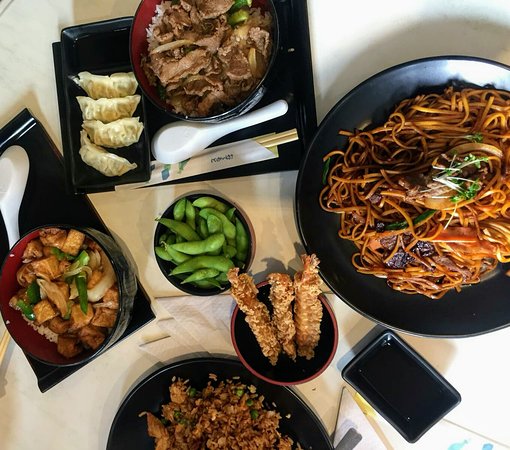 All mains under £6.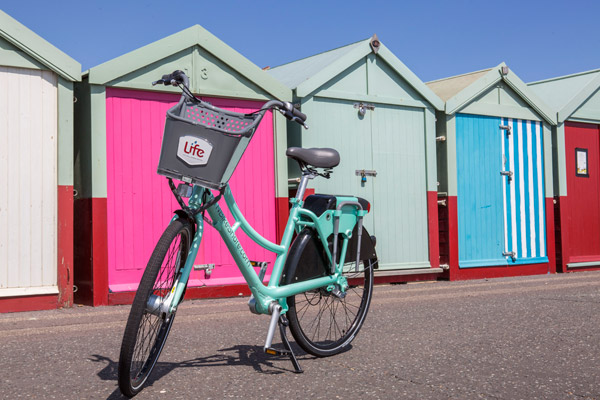 10% off annual memberships.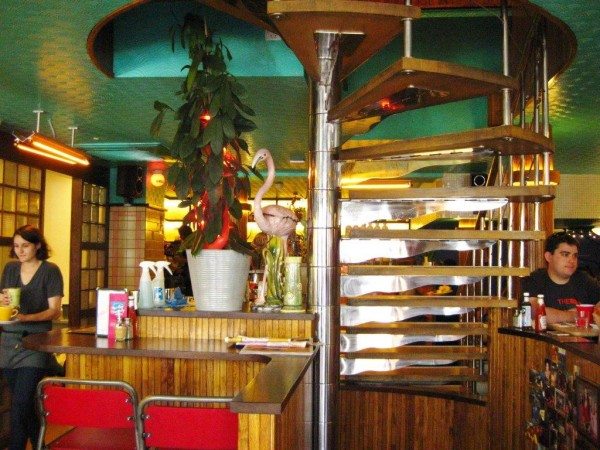 15% off with valid student ID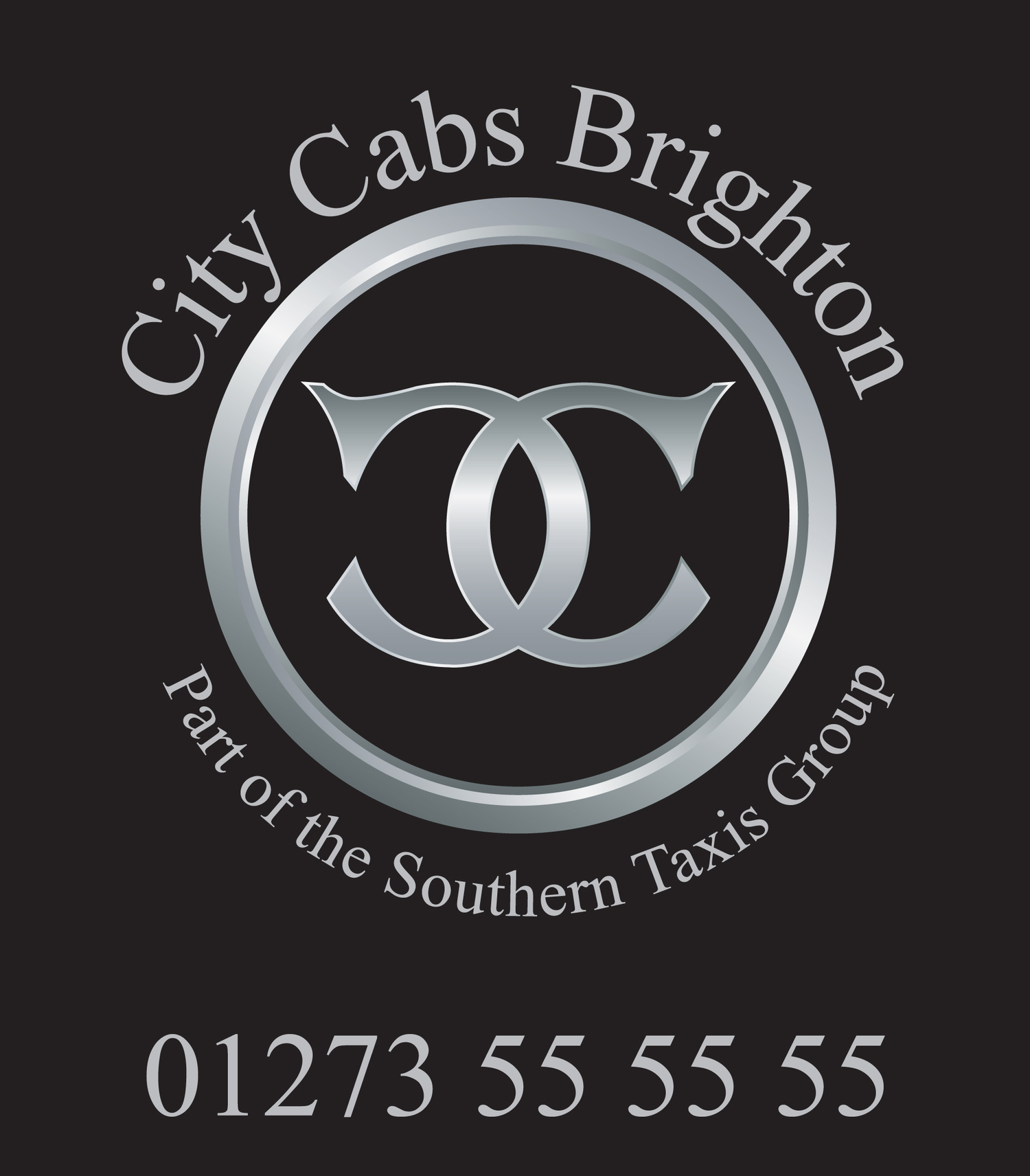 Discounted fares to campus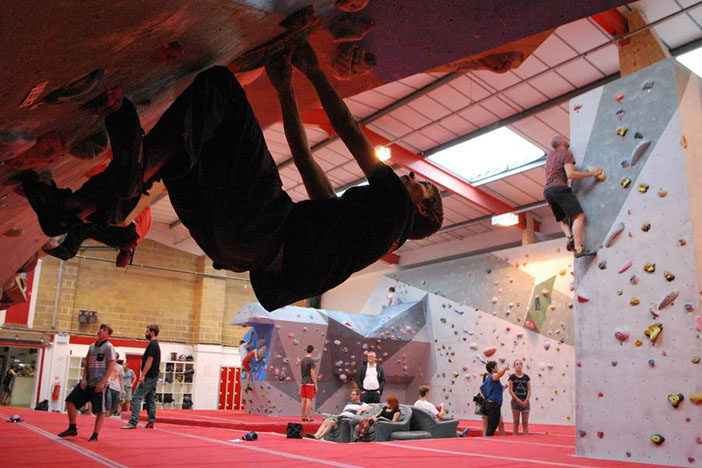 15% off climbing sessions
And of course, you have access to the student discounts found on UNiDays!