Bath, a UNESCO World Heritage city known for its Roman baths and Georgian architecture, has a thriving live music scene that's not to be missed. With a mix of intimate venues, bars, pubs and performance spaces, Bath offers music lovers a diverse selection of live music venues to enjoy. So if you're wondering where to go, here are the top 18 live music venues in Bath to help you plan your next night out. We've compiled all the best spots for students, as well as some alternative places to try out if you're looking for something new.
1. Komedia Bath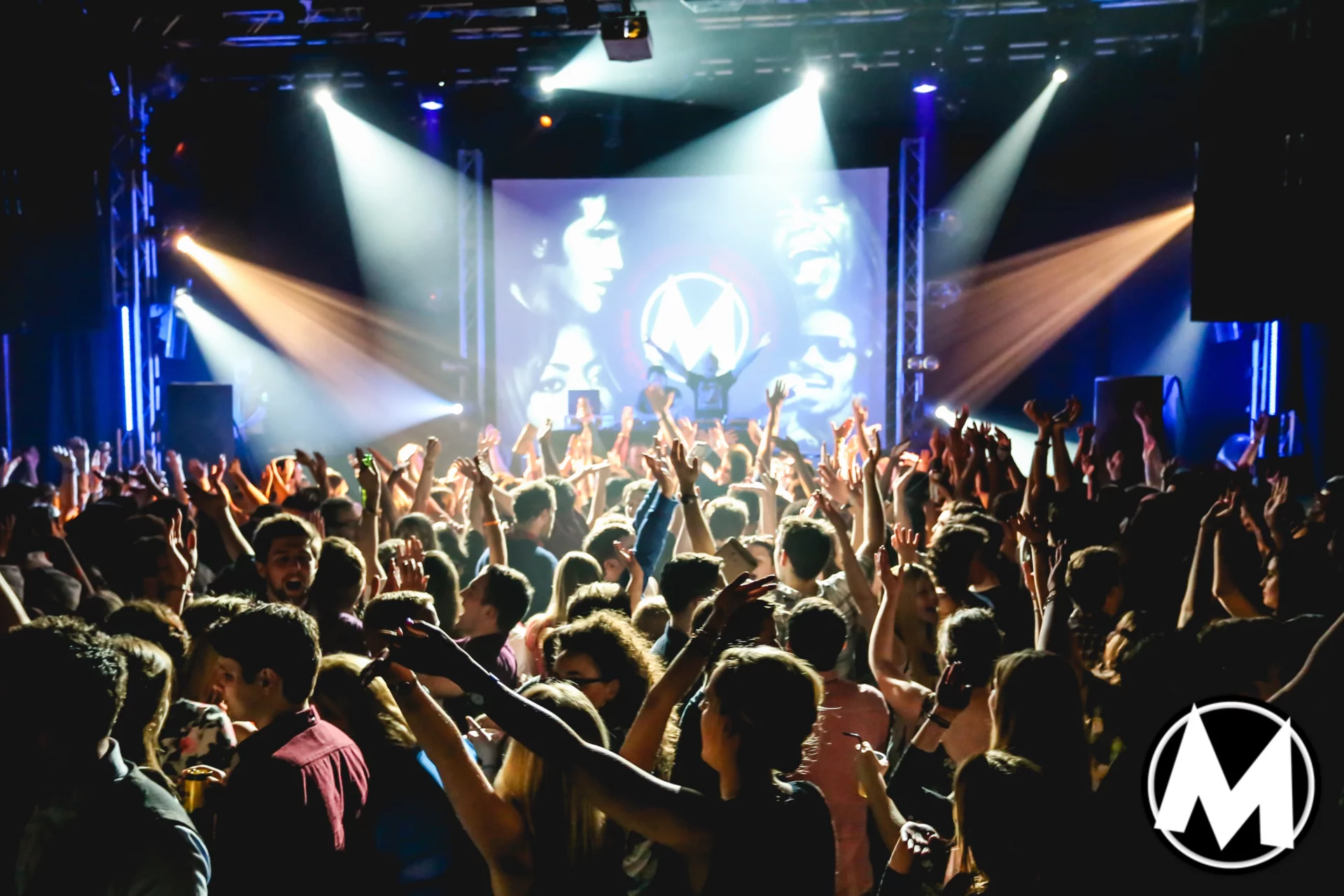 Located in the heart of the city, Komedia Bath is a multi-purpose entertainment venue with a lively atmosphere. Hosting an eclectic mix of live music, comedy, and club nights, it's a go-to spot for experiencing a wide range of genres, from indie to jazz. With its spacious, welcoming interior and top-quality sound system, Komedia Bath is a must-visit venue for music lovers.
Address: 22-23 Westgate Street, Bath, BA1 1EP
2. Moles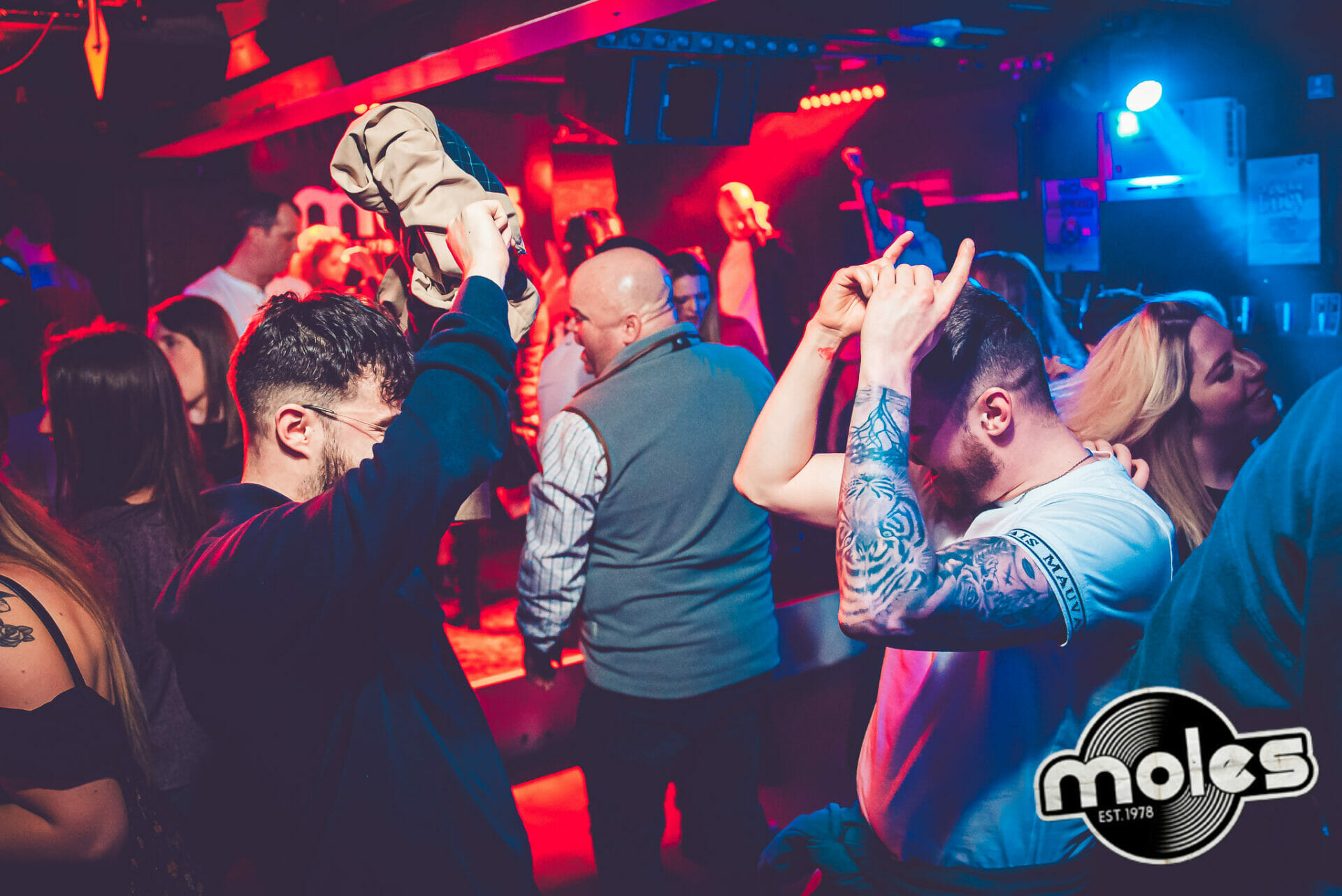 Moles is a legendary live music venue in Bath, with a rich history of hosting both emerging talents and established acts since 1978. This intimate underground club boasts a unique atmosphere and great acoustics, making it the perfect spot for catching unforgettable live performances. Rock, indie, and alternative music fans should definitely add Moles to their list.
Address: 14 George Street, Bath, BA1 2EN
3. Chapel Arts Centre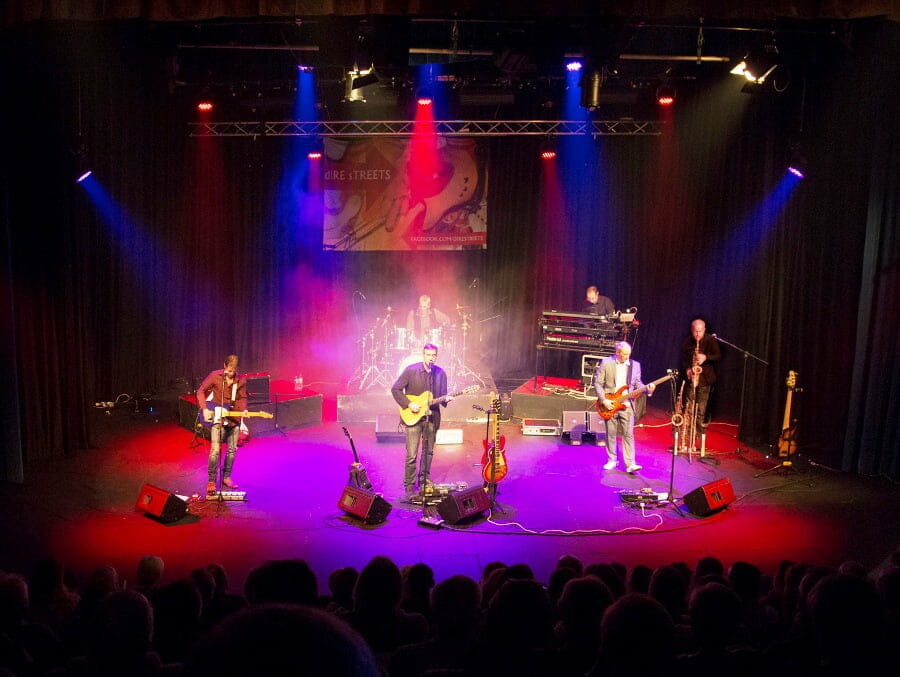 Chapel Arts Centre is a 'not-for-profit' community Arts Centre offering an intimate entertainment experience in the heart of Bath, where you can enjoy live music of all genres, theatre, film, dance, and burlesque.  Chapel Arts has a well-stocked bar within the Auditorium.  Nearly all the events are cabaret seated so you can feel comfortable and enjoy the show. Plus, the vaulted auditorium creates natural excellent acoustics.
Address: St. James's Memorial Hall, Lower Borough Walls, Bath, BA1 1QR
4. The Bell Inn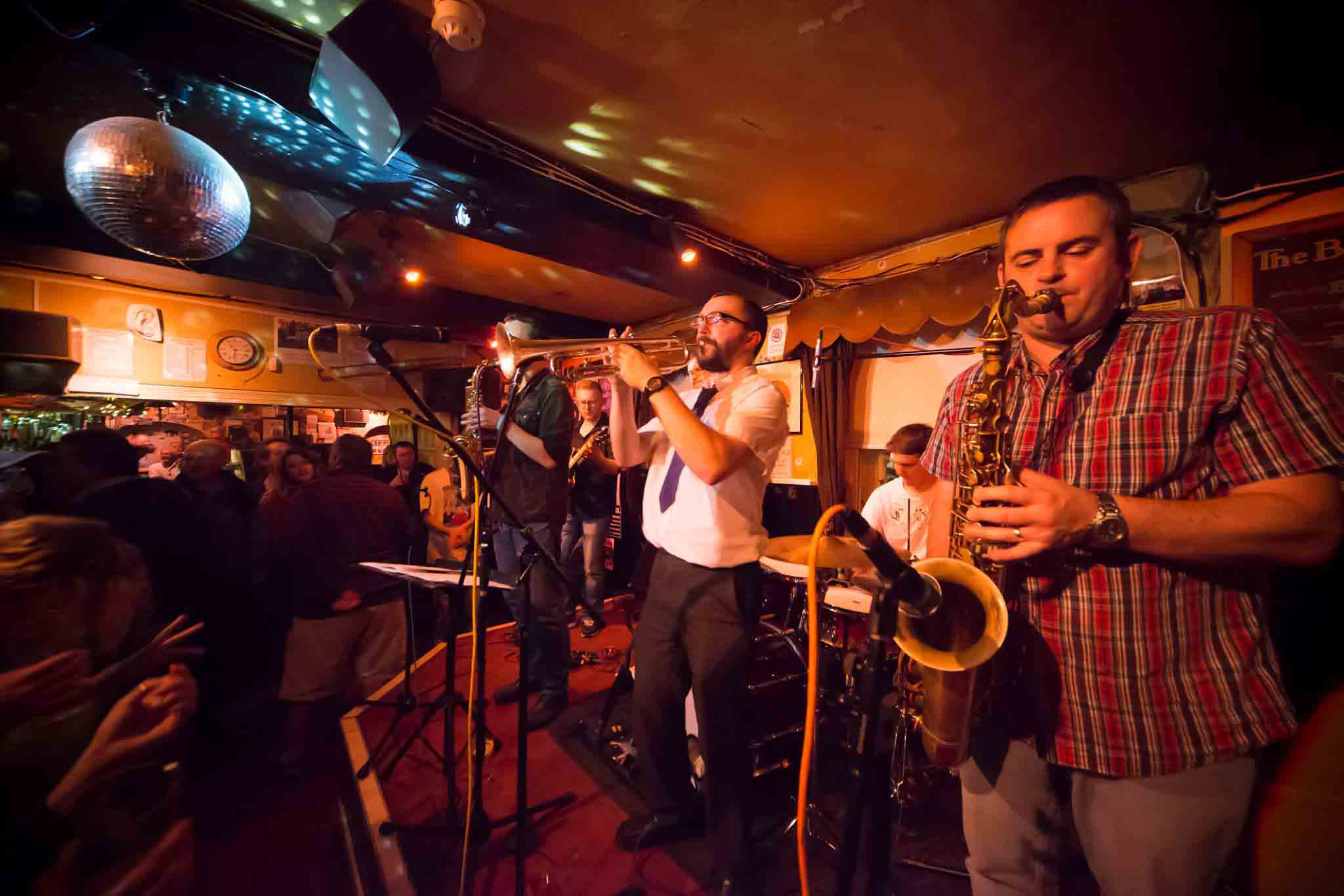 The Bell Inn is a popular pub in Bath, known for its friendly atmosphere and fantastic selection of live music events. The venue hosts a diverse range of acts, from local bands to touring musicians, covering genres such as jazz, blues, and folk. With a cosy interior and an impressive beer garden, The Bell Inn is an ideal spot for music enthusiasts to enjoy a night out.
Address: 103 Walcot Street, Bath, BA1 5BW
5. The Cork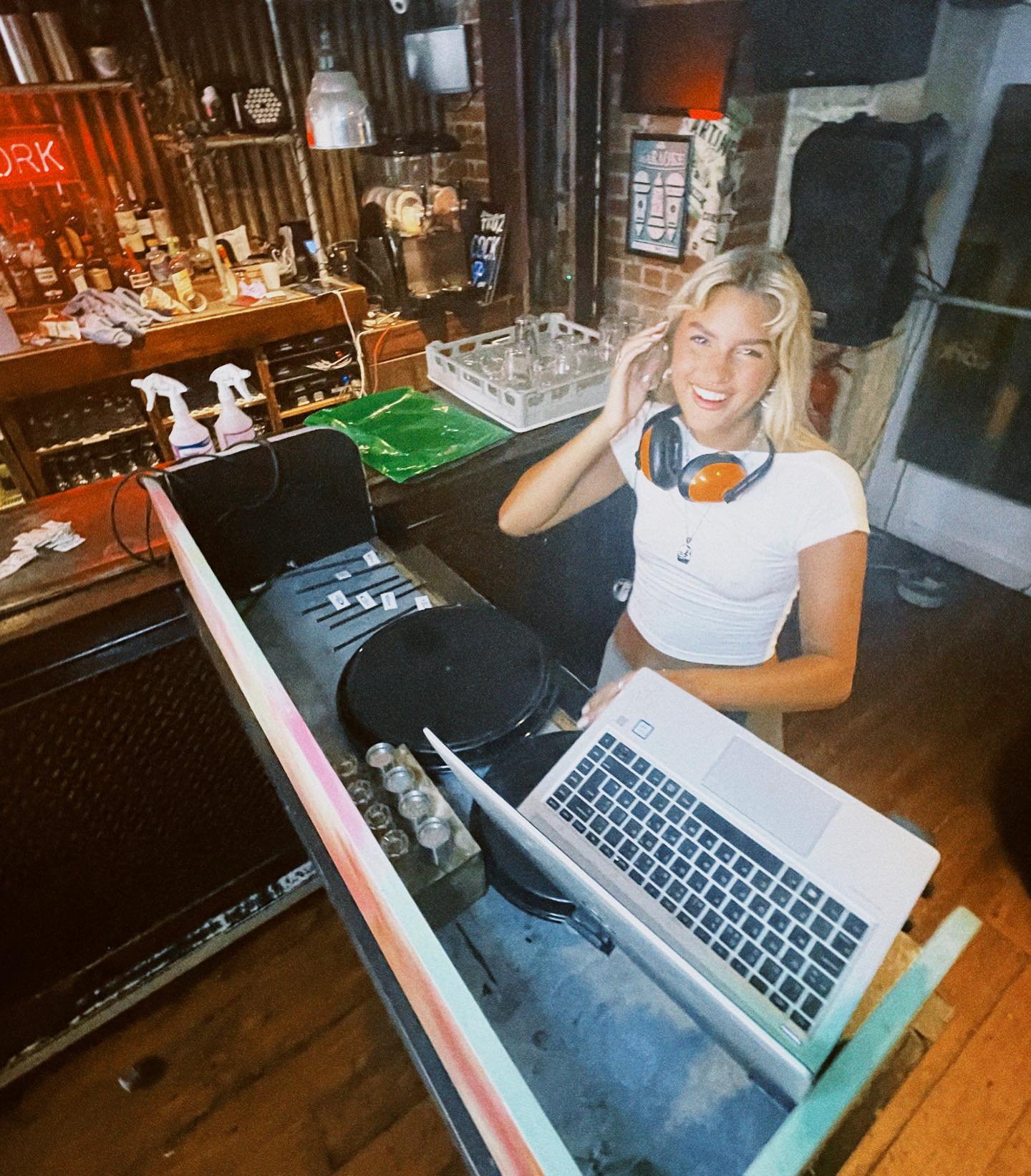 Hosting regular live music events and DJ nights, The Cork is a popular spot for students. They offer a range of music genres, from indie rock to electronic. Alternatively, if you want to make your own live music, you could try your hand at karaoke here! It's one of the best live music venues in Bath if you're hungry too, with lots of food to keep you energised!
Address: 11-12 Westgate Buildings, Bath, BA1 1EB
6. Bath SU Plug & Tub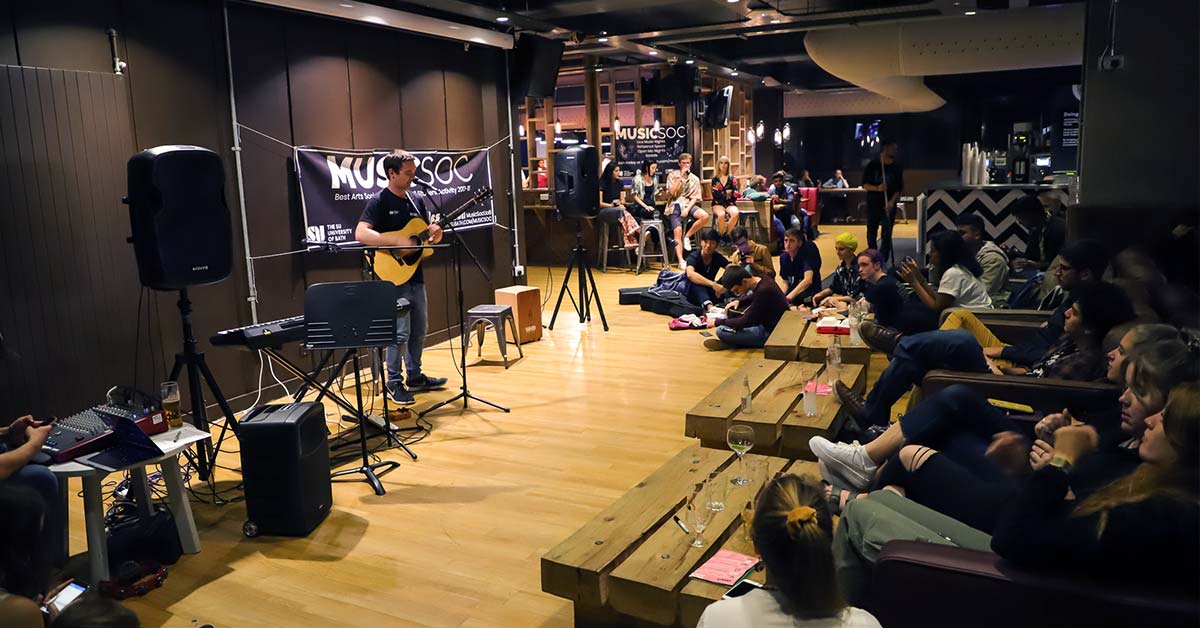 Located on the University of Bath campus, the Plug & Tub hosts regular live music events, including open mic nights and student performances, making it a convenient and budget-friendly option for students. You can also get food here and lots of cheap drink deals, which makes it a great option. Plus, you know it's gonna be a crowd filled with people you know.
Address: University of Bath, Claverton Down, Bath, BA2 7AY
7. The Curfew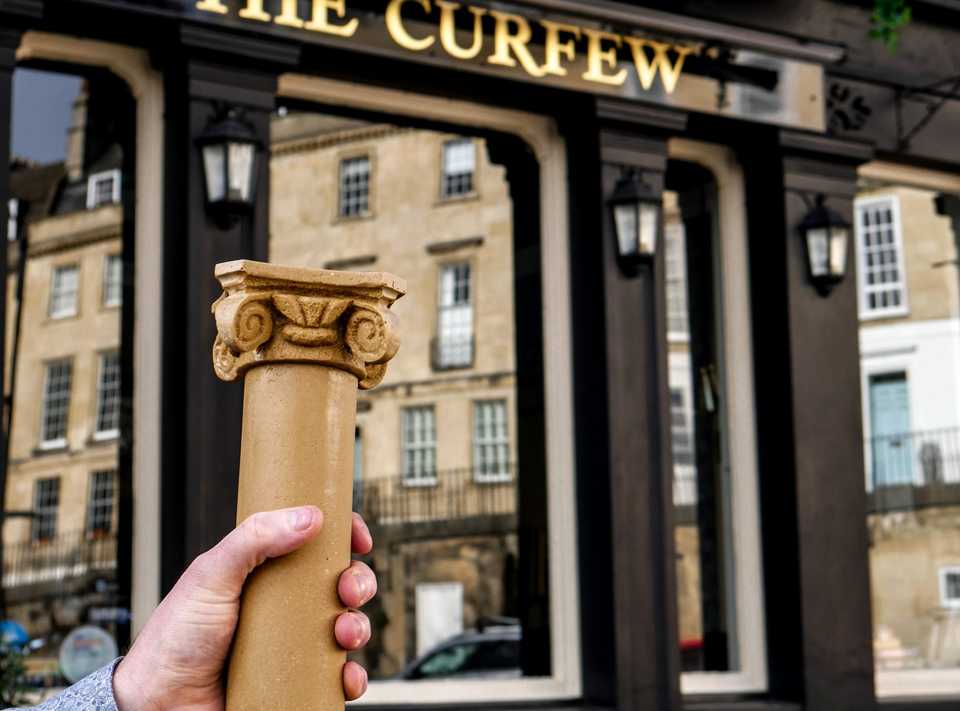 The Curfew is a popular pub among students, offering live music events. It's a different kind of vibe to watch live music in Bath, offering more of a cosy and chilled place to hang out. It also does great sandwiches and beer, so you can fill your belly at the same time.
Address: 11 Cleveland Place West, Bath, BA1 5DG
8. The Forum
An iconic venue in Bath, The Forum is a former Art Deco cinema that has been transformed into a stunning live music and events space. With a capacity of 1,600, it attracts both local and international acts, providing students with the opportunity to see their favourite bands and artists perform. The impressive architecture, combined with state-of-the-art sound and lighting systems, creates an unforgettable live music experience. The Forum's diverse lineup of events and concerts makes it a popular destination for students seeking a memorable night out at one of the best live music venues in Bath.
Address: 1A Forum Buildings, St James Parade, Bath, BA1 1UG
9. St. James Wine Vaults 
Such a great night at @stjamesvaults. Thanks for coming out! @NickParkerMedia & Ben Wain were flipping brilliant. The lyric sign is cool pic.twitter.com/0hL8B3VVLM

— The Leylines (@TheLeylinesUK) March 5, 2017
Offering a unique live music experience, St. James Wine Vaults is a cosy, atmospheric venue that focuses on acoustic and jazz music. This wine bar creates a relaxing atmosphere where you can savour the finest local and international wines while being serenaded by talented musicians. With its intimate setting and welcoming staff, St. James Wine Vaults is an essential destination for music lovers. It's a different kind of vibe from other typical live music venues in Bath, and makes for a great date idea!
Address: 10 St. James Street, Bath, BA1 2TW
10. The Royal Oak 
View this post on Instagram
A traditional pub featuring a warm, welcoming atmosphere, The Royal Oak has become a favourite for both locals and visitors. As a hub for music lovers, it hosts regular live music nights that showcase a variety of genres, including folk, blues, and rock. Additionally, the spacious beer garden at The Royal Oak is perfect for enjoying a pint as you listen to talented musicians.
Address: Lower Bristol Road, Bath, BA2 3BW
11. Green Park Brasserie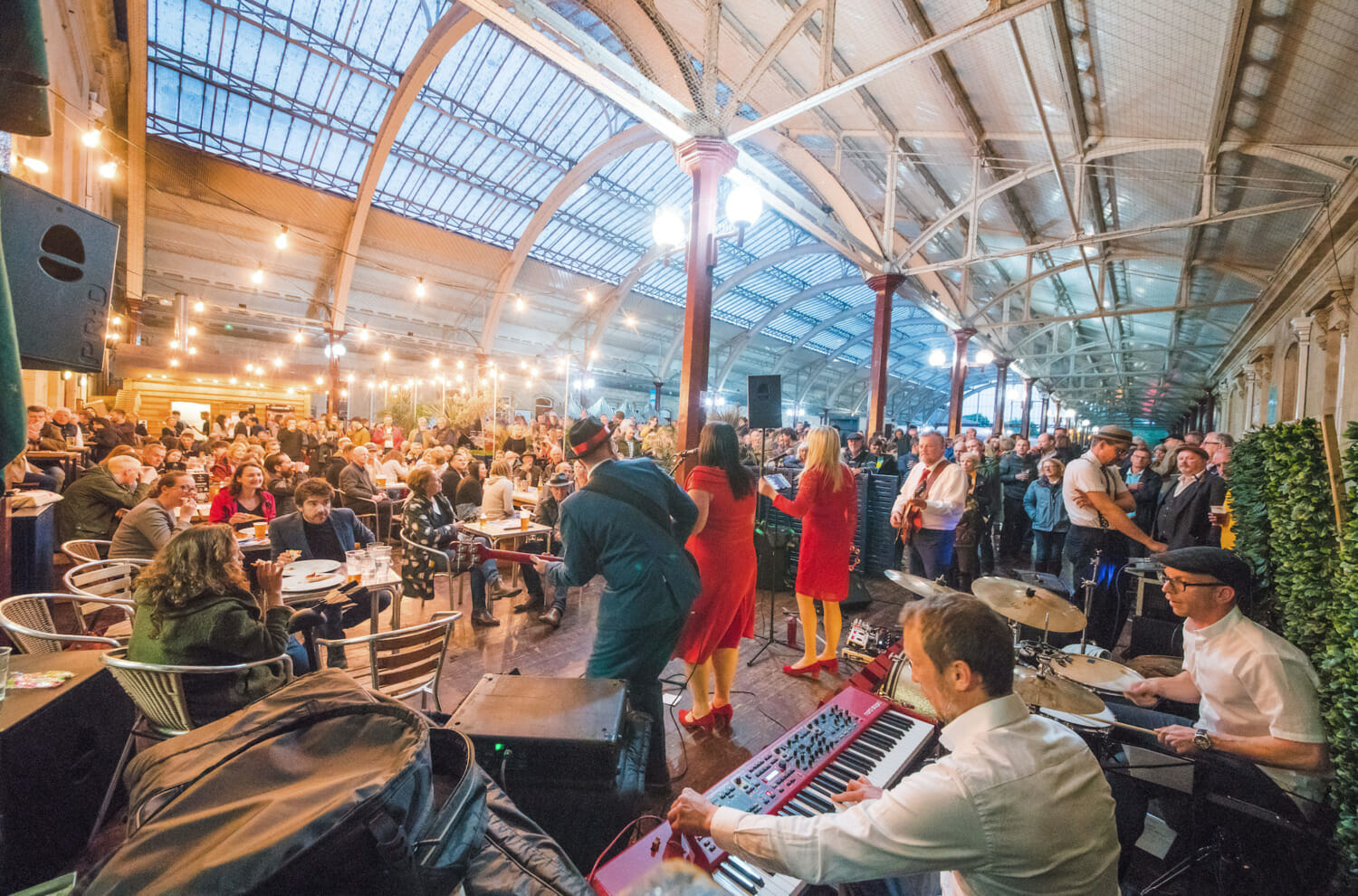 Set in a historic train station, Green Park Brasserie offers a unique dining and live music experience. The venue hosts an array of jazz, swing, and Latin music nights, providing the perfect backdrop for a memorable evening. The Brasserie's sophisticated atmosphere, delicious food, and extensive wine list make it a fantastic choice for a special night out.
Address: 6 Green Park Station, Bath, BA1 1JB
12. The Common Room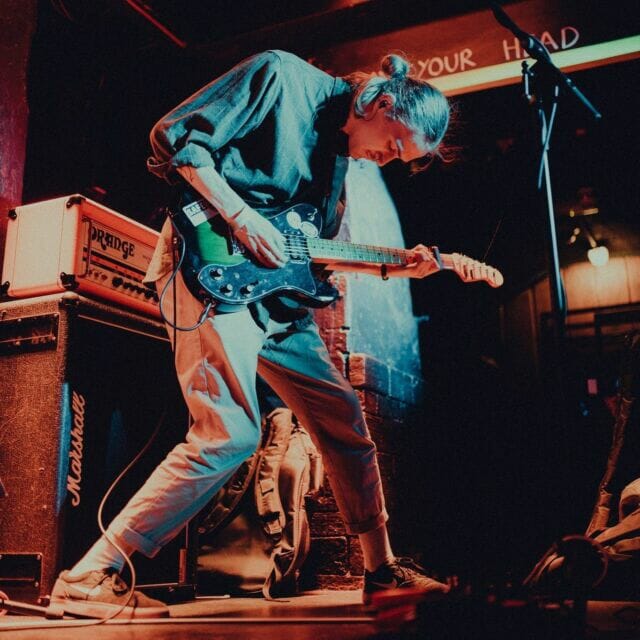 This laid-back bar is popular among students for its relaxed atmosphere, live music events, and open mic nights. The Common Room is a great place to unwind with friends and enjoy some live tunes.
Address: 2 Saville Row, Lower, Lansdown, Bath BA1 2QP
13. Vino Vino Wine & Cocktail Bar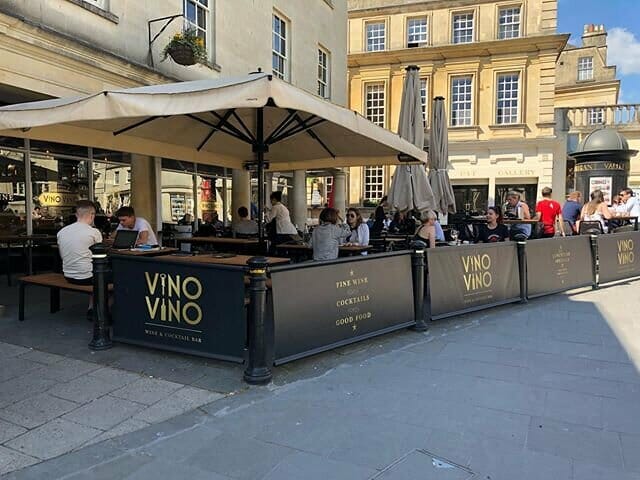 Vino Vino is a stylish wine and cocktail bar that occasionally hosts live music events, including acoustic and jazz nights. The venue's sophisticated atmosphere attracts students looking for a more upscale night out. As well as being one of the best live music venues in Bath, it's also among the best gin bars. So if you're looking to listen to music while sipping your G&T, this is the one for you.
Address: 5 Saw Close, Bath, BA1 1EY
14. The Bath Brew House 
View this post on Instagram
If you love craft beer and music, this is one of the live music venues in Bath for you! The Bath Brew House is a lively pub and brewery, offering a range of craft beers alongside an impressive lineup of live music events. With a mix of local talent and touring musicians, The Bath Brew House showcases a variety of genres, from acoustic sessions to open mic nights. The venue's warm and friendly atmosphere makes it a great spot for a fun night out with friends.
Address: 14 James Street West, Bath, BA1 2BX
15. Rondo Theatre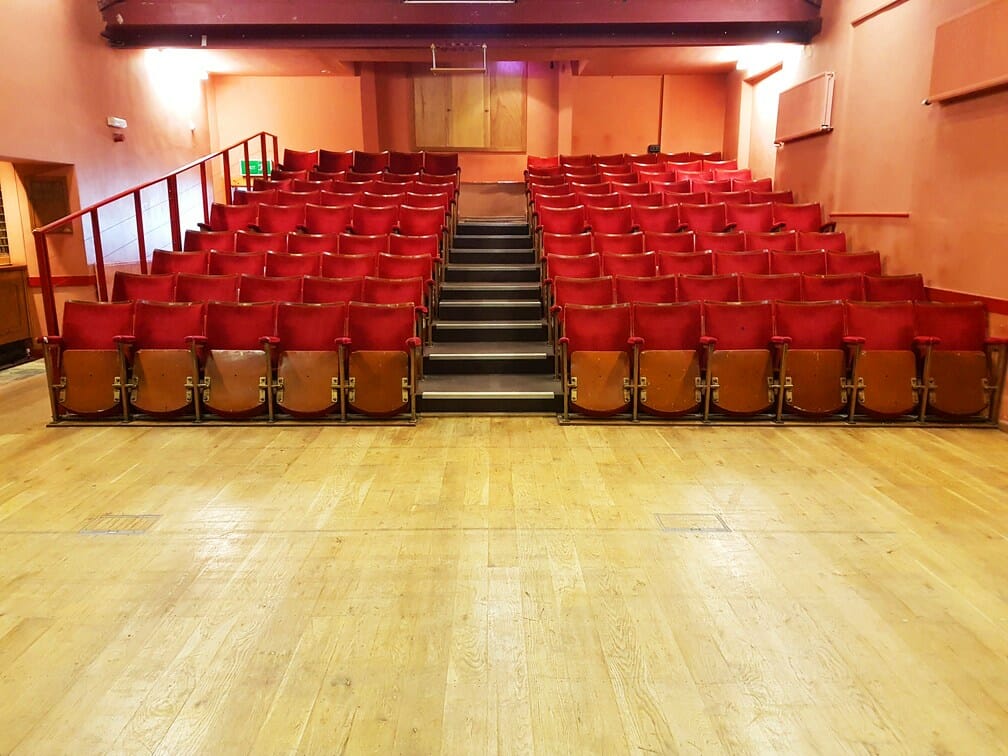 A versatile performance space, Rondo Theatre hosts a variety of events, such as live music, theatre, and comedy. It's primarily putting on plays, however showcases occassional live music too. Focusing on folk, acoustic, and world music, this venue provides an intimate setting for live music performances. Rondo Theatre's dedication to highlighting local talent and promoting the arts contributes significantly to Bath's thriving live music scene.
Address: St. Saviours Road, Bath, BA1 6RT
16. The Assembly Inn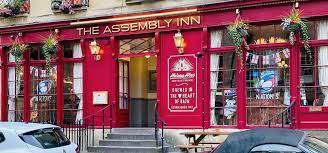 This traditional pub hosts live music events featuring local talent and open mic nights, making it a popular spot for students. The Assembly Inn offers a cosy setting and a friendly atmosphere. It's a different type of crowd to typical live music venues in Bath, but offers great food and a unique night out.
Address: 16-17 Alfred Street, Bath, BA1 2QU
17. The Pig & Fiddle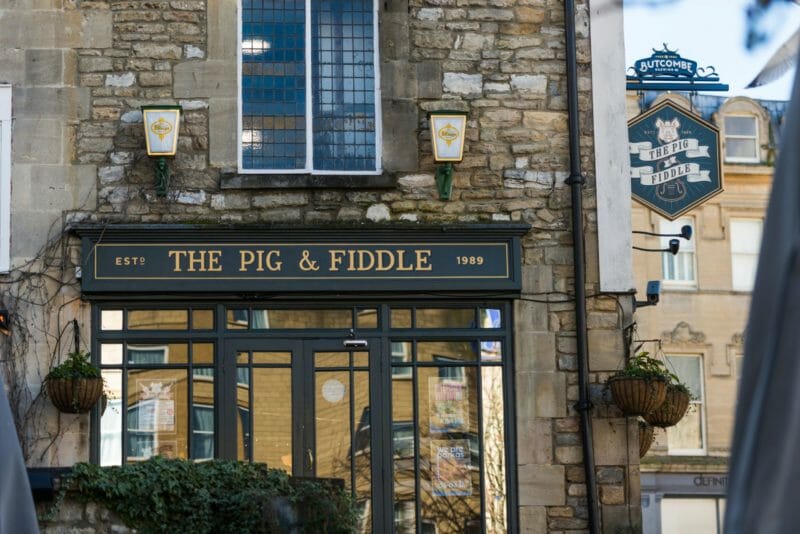 The Pig & Fiddle is another venue in Bath that's primarily a pub but also offers live music. From time-to-time, you can enjoy local artists playing as you down a pint and scoff a tasty pie! Lots of people head to The Pig & Fiddle, not just for the amazing food but also lively ambience and beer garden. You can also watch sports here as they have Sky Sports and BT Sports.
Address: 2 Saracen Street, Bath, BA1 5BR
18. Burdall's Yard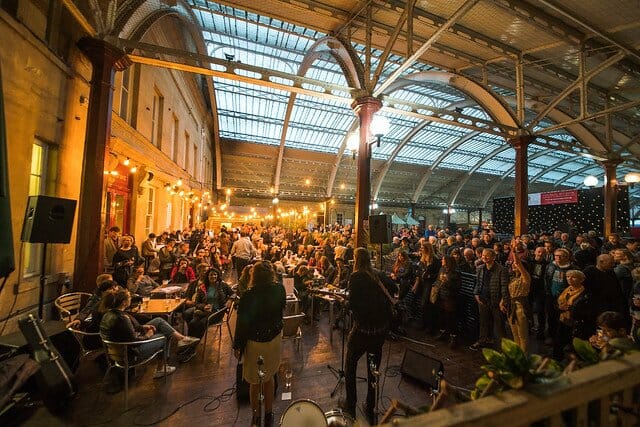 Burdall's Yard is a unique live music and performance venue in Bath, operated by New Stage Theatre Company as a creative hub for students and the local community. This intimate venue, nestled in a historic building, hosts a variety of events, including live music, theatre, and comedy shows. With a focus on showcasing emerging talent and providing a platform for students to perform, Burdall's Yard offers a supportive and inspiring atmosphere. Its affordable ticket prices and dynamic event calendar make it an attractive choice for students seeking diverse live music experiences in Bath. Beyond live music, you can also catch great events like the Bath Fringe!
Address: 7A Anglo Terrace, Bath, BA1 5NH
Bath's live music venues offer something for everyone, from intimate, acoustic performances to lively, genre-spanning concerts. Whether you're looking for a cosy pub, a bustling entertainment complex, or a unique historical setting, you're sure to find the perfect spot to enjoy live music in Bath. Be sure to check out these top 18 venues and immerse yourself in Bath's vibrant music scene.